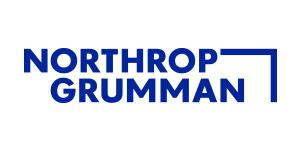 GBSD OC2 Principal SW Engineer Agile Scrum Master at Northrop Grumman Corporation
Huntsville, AL
Job Description
Engineering
Startyour future with a new mission: Northrop Grumman Space Systems (NGSP). As apart of the NGSP Team, you will work with experts that develop systems andsolutions to keep our world safe. Together we protect our troops, publicsafety, information, and our planet. It's unique work. It's challenging andrewarding. But most of all, it is work that makes a difference. Our culturethrives on intellectual curiosity, cognitive diversity and bringing your wholeself to work, and we have aninsatiable drive to do what others think is impossible. Our employees are notonly part of history, they're making history. Join us and launch your career.
Northrop Grumman Space Systems is seeking a PrincipalSoftware Engineer Agile Scrum Master. This position will be located in Huntsville, AL and will support theGround BasedStrategic Deterrent (GBSD) program. Learn more about the GBSD program .
Whatyou will get to do, specific duties to include, but are not limited to thefollowing:
Clearing obstacles fromthe team, and protecting the team from interruptions and distractions.

Addressing teamdynamics, and ensuring a good relationship between product owner and team.

Coaching the scrum teamto adhere to the Agile principles and good DevSecOps practices.

Responsible forfacilitating daily scrum, sprint planning, sprint demo and retrospectivemeetings.

Ensuring responsivenessof applications.

Seeing through aproject from conception to finished product.

Meeting both technicaland consumer needs.

Staying abreast ofdevelopments in web applications and programming languages.

Strong organizationaland project management skills.

Collaborates withSystems and Quality Engineers to ensure software requirements are met

Performs software peerreviews, version control, automated tests, software analysis, continuousintegration, and continuous deliver in accordance with DevSecOps processes andbest practices

Performs code qualitymanagement and corrects defects

Designing anddeveloping APIs.

Coordinates with HW/SWteam to perform retests and regression tests once defects are corrected

Candidate should havestrong experience with build automation tools such as Jenkins, GoCD, Travis CIor Circle CI.
As a full-time employee of NorthropGrumman Space Systems, you are eligible for our robust benefits packageincluding:
Medical, Dental &Vision coverage

401k

Educational Assistance

Life Insurance

Employee AssistancePrograms & Work/Life Solutions

Paid Time Off

Health & WellnessResources

Employee Discounts
This position's standard work scheduleis a 9/80. The 9/80 schedule allows employees who work a nine-hour day Mondaythrough Thursday to take every other Friday off.