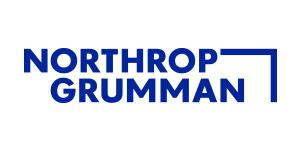 GBSD - Principal Engineer Electrical – Nuclear Hardness and Survivability at Northrop Grumman Corporation
Huntsville, AL
Job Description
Engineering
Start your future with a new mission: Northrop Grumman Space Systems (NGSP). As a part of the NGSP Team, you will work with experts that develop systems and solutions to keep our world safe. Together we protect our troops, public safety, information, and our planet. It's unique work. It's challenging and rewarding. But most of all, it is the work that makes a difference. Our culture thrives on intellectual curiosity, cognitive diversity and bringing your whole self to work, and we have an insatiable drive to do what others think is impossible. Our employees are not only part of history, they're making history. Join us and launch your career.

Northrop Grumman Space Systems is seeking aNuclear Hardness and SurvivabilityEngineer to join the team. This position will be located in Huntsville, Alabama and will support the Ground Based Strategic Deterrent (GBSD) program. Learn more about the GBSD program . Northrop Grumman supports the Air Force's sustainment, development, production and deployment of hardware and system modifications for Intercontinental Ballistic Missile (ICBM) Ground and Airborne Launch Control Systems, Launch Facilities and associated infrastructure.
What you will get to do:
The Radiation Effects Engineer/Analyst 3 will perform radiation effects analysis, shielding analysis, survivability analysis, radiation analysis reporting, and simulation of electronic components relative to nuclear weapon and space radiation effects.
A Level 3 Engineer is expected to be a self-starter, have excellent communication and time management skills, and build strong mentoring relationships with junior engineers.
Broad knowledge in the following areas, or expertise in several is HIGHLY desired:
Prepare radiation analyses for missile, satellite and ground equipment systems, including TREE, SGEMP, IEMP and Single Event Effects
Prepare Statement of Works for radiation test labs defining requirements for radiation testing of electronic components
Prepare test plans and test reports for radiation testing of electronic components (e.g. total dose, prompt dose rate, and single event upset)
Interface with multiple disciplines such as program management, electrical, mechanical, system engineering, parts and material, electromagnetic effects, procurement, subcontractors, manufacturing and test.
Present radiation requirements and compliance at PDRs, CDRs, Working Groups, and other technical interchange meetings and program reviews as required.
Essential functions of the role include:
Nuclear Weapon Effects analysis
Design review presentations
Mentorship and training
As a full-time employee of Northrop Grumman Space Systems, you are eligible for our robust benefits package including:
- Medical, Dental & Vision coverage
- 401k
- Educational Assistance
- Life Insurance
- Employee Assistance Programs & Work/Life Solutions
- Paid Time Off
- Health & Wellness Resources
- Employee Discounts