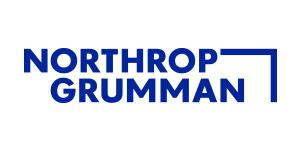 GBSD Principal/Sr Principal Software Engineer – SIL Test Automation at Northrop Grumman Corporation
Roy, UT
Job Description
Engineering
Embark on a career putting innovative, reliable, and agile products and ideas into orbit, and beyond. Northrop Grumman has opportunities waiting for you that play a vital role in human space exploration, national defense, and scientific discovery, supporting multiple programs across the universe. With us, you'll discover a culture of curiosity and collaboration that will have you Defining Possible from the day you start. Our space systems connect and protect millions of people on earth every day, now and for the future. Explore your future and launch your career today.
Northrop Grumman Space Systems is seeking a GBSD Principal/Sr Principal Software Engineer – SIL Test Automation. This position will be located in Roy, UT and will support the Ground Based Strategic Deterrent (GBSD) program. Learn more about the GBSD program .
What you will get to do:
Develop software to create a centralized test controller for the System Integration Labs.

Test controller will be a mix of COTS and custom software.

Design software interfaces for communication with test stations/test sets/instrumentation with the goal of test automation.


Develop a suite of tools ranging from analytical tools to post processing data tools, including system performance metrics.
As a full-time employee of Northrop Grumman Space Systems, you are eligible for our robust benefits package including:
Medical, Dental & Vision coverage

401k

Educational Assistance

Life Insurance

Employee Assistance Programs & Work/Life Solutions

Paid Time Off

Health & Wellness Resources

Employee Discounts
This position's standard work schedule is a 9/80. The 9/80 schedule allows employees who work a nine-hour day Monday through Thursday to take every other Friday off.
This position may be filled at a higher level based on qualifications listed below.
NGSpace