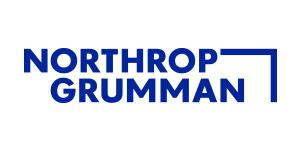 GBSD - SE%26I Administrative Assistant 4 at Northrop Grumman Corporation
Roy, UT
Job Description
Administrative Services
Northrop Grumman Space Systems is seeking an Administrative Functional Support 4 that is team orientated and possessing excellent written and verbal communication skills. The position will be located in Roy, UT and will support the Ground Based Strategic Deterrent (GBSD) program. Learn more about the GBSD program
As a part of the Northrop Grumman Space Systems (NGSP) Team, you will work with experts that develop systems and solutions to keep our world safe. Together we protect our troops, public safety, information, and our planet. It's unique work. It's challenging and rewarding. But most of all, its work that makes a difference. Our culture thrives on intellectual curiosity, cognitive diversity and bringing your whole self to work, and we have an insatiable drive to do what others think is impossible. Our employees are not only part of history, they're making history. Join us and launch your career.
As a full-time employee of Northrop Grumman Space Systems, you are eligible for our robust benefits package including:
• Medical, Dental & Vision coverage
• 401k
• Educational Assistance
• Life Insurance
• Employee Assistance Programs & Work/Life Solutions
• Paid Time Off
• Health & Wellness Resources
• Employee Discounts
This position's standard work schedule is a 9/80. The 9/80 schedule allows employees who work a nine-hour day Monday through Thursday to take every other Friday off.
Roles and Responsibilities:
The selected candidate must be able to professionally and effectively communicate both written/verbally with internal and external representatives of all levels; demonstrating tact, diplomacy, discretion and judgment when conveying and gathering and sharing relevant information.
Serves as a focal point for the organization and communicates with internal and external customers and executives, professionally representing the corporation and organization.
Performs office functions such arranging meetings/conferences, preparing material and setting up for meetings; answering phone calls and making proper referrals; receiving, referring, or answering mail.
Assists in maintaining the organization's collaboration electronic sites, and department and programmatic folders. Follows up on open actions to ensure deadlines are met, and gathers, compiles, and reports on information relevant to supervisor's assignments.
Makes domestic travel arrangements and prepares expense reports utilizing Concur.
Assists in event planning and activities of major organization initiatives and reviews.
Operates independently to meet requirements of leadership team and offers expertise to assist other functions within the organization.
Provides operational support for special projects; researches and obtains information, helps plan and ensure follow-through of assigned tasks.
The selected individual will be adept in the use of the Microsoft Office Suite and other software productivity tools and have the ability to work with minimal supervision while exercising good judgment, demonstrating flexibility and agility, prioritizing multiple tasks with competing deadlines, managing schedule conflicts and providing excellent follow through.
The selected candidate will be highly motivated, collaborative, detail orientated, assertive as necessary, and friendly in the performance of the Administrative Assistant role.
GBSDJobs