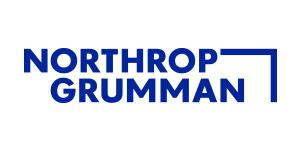 GBSD - Specialty Systems Engineering Manager 3 at Northrop Grumman Corporation
Roy, UT
Job Description
Engineering
Start your future with a new mission: Northrop Grumman Space Systems (NGSP). As a part of the NGSP Team, you will work with experts that develop systems and solutions to keep our world safe. Together we protect our troops, public safety, information, and our planet. It's unique work. It's challenging and rewarding. But most of all, it is the work that makes a difference. Our culture thrives on intellectual curiosity, cognitive diversity and bringing your whole self to work, and we have an insatiable drive to do what others think is impossible. Our employees are not only part of history, they're making history. Join us and launch your career.

Northrop Grumman Space Systems is seeking a Manager Systems Engineer. This position will be located in Roy, UT and will support the Ground Based Strategic Deterrent (GBSD) program. Learn more about the GBSD program . Northrop Grumman supports the Air Force's sustainment, development, production and deployment of hardware and system modifications for Intercontinental Ballistic Missile (ICBM) Ground and Airborne Launch Control Systems, Launch Facilities and associated infrastructure.
Within the GBSD Systems Engineering and Integration (SE&I), the Specialty Systems Engineering (SSE) Lead reports to the Director Systems Engineering, who reports to the Director of SE&I. During EMD, the SSE organization will peak at ~140 NGC persons.
The GBSD SSE Lead is responsible for the following discipline areas across the GBSD Enterprise:
Nuclear Hardness and Survivability

Electromagnetic Environments and Effects

Safety, including System Safety, Range Safety and Explosives Safety

Parts, Materials, and Processes

Human Systems Integration
The SSE Lead provides both programmatic and functional leadership for the essential functions listed below in support of Engineering and Manufacturing Development contract execution and value enhancement activities. Programmatic leadership includes oversight and execution in the following areas:
-Creation and maturation of several SSE CDRL's and support of product area CDRL's throughout the GBSD Enterprise
-Support of requirements allocation to the appropriate Configured Items and associated requirements development for both internal to NGC and externally provided by subcontractors and suppliers
-Specialty Systems Engineering supports both verification planning and execution activities throughout the EMD contract as well as material qualification and production.
-Specialty Systems Engineers co-chair several USG/prime working groups
The GBSD SSE Lead collaborates with the other project leads within System Engineering including Air Vehicle Equipment (AVE), Command and Launch (C&L), Support and Training leadership to resolve issues that impact the mission.
Functional leadership includes staffing and employee development. This person is accountable for leadership development of technical leads and high potential engineers. The SSE Lead will collaborate with the Agile Hiring Team to identify staffing needs at all levels and support the interview and selection process for senior engineers and leads. The SSE Lead is responsible for overseeing performance management across the SSE organization.
As a full-time employee of Northrop Grumman Space Systems, you are eligible for our robust benefits package including:
- Medical, Dental & Vision coverage
- 401k
- Educational Assistance
- Life Insurance
- Employee Assistance Programs & Work/Life Solutions
- Paid Time Off
- Health & Wellness Resources
- Employee Discounts
This positions standard work schedule is a 9/80. The 9/80 schedule allows employees who work a nine-hour day Monday through Thursday to take every other Friday off.