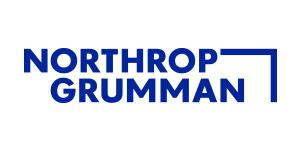 GBSD Sr. Principal/Principal- PLM Application Administrator - Software Development Analyst at Northrop Grumman Corporation
Roy, UT
Job Description
Information Technology
Embark on a career putting innovative, reliable, and agile products and ideas into orbit, and beyond. Northrop Grumman has opportunities waiting for you that play a vital role in human space exploration, national defense, and scientific discovery, supporting multiple programs across the universe. With us, yoursquo;ll discover a culture of curiosity and collaboration that will have you Defining Possible from the day you start. Our space systems connect and protect millions of people on earth every day, now and for the future. Explore your future and launch your career today.

Northrop Grumman Enterprise Services is seeking aSr. Principal/Principal- PLM Application Administrator - Software Development Analyst. This position will be located in Roy, UT and will support the Ground Based Strategic Deterrent (GBSD) program. Learn more about the GBSD program here.

What Yoursquo;ll Get To Do:
The position will support and maintain PLM software, diagnose process and data issues in multiple environments for the Research Technology and Engineering PMO.

The selected candidate will research, design, develop, and/or modify PLM systems and/or applications software.

Candidate will be involved in planning of system development and deployment as well as be responsible for meeting software compliance standards. The selected individual will evaluate interface between hardware and software, operational requirements, and characteristics of overall system. Document testing and maintenance of system corrections.

Roles and Responsibilities include but are not limited to:
Works under general direction of manager and project lead
Independently determines and develops approach to solutions
Frequent inter-organizational and outside customer contact
Requirements definition and planning
Server configuration consultation
Client PC consultation and configuration
Documentation of testing and maintenance of systems
License management
Incident ticket resolution
Conformance to CMMI Level 3 processes
As a full-time employee of Northrop Grumman Space Systems, you are eligible for our robust benefits package including:
bull; Medical, Dental & Vision coverage
bull; 401k
bull; Educational Assistance
bull; Life Insurance
bull; Employee Assistance Programs & Work/Life Solutions
bull; Paid Time Off
bull; Health & Wellness Resources
bull; Employee Discounts

This positionrsquo;s standard work schedule is a 9/80. The 9/80 schedule allows employees who work a nine-hour day Monday through Thursday to take every other Friday off.

This requisition may be filled at a higher grade based on qualifications listed below.