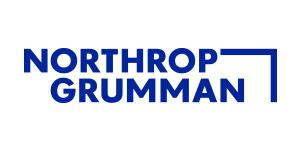 GBSD - System Engineering Section Manager - Weapon System Design Integration at Northrop Grumman Corporation
Roy, UT
Job Description
Engineering
Embark on a career putting innovative, reliable, and agile products and ideas into orbit, and beyond. Northrop Grumman has opportunities waiting for you that play a vital role in human space exploration, national defense, and scientific discovery, supporting multiple programs across the universe. With us, you'll discover a culture of curiosity and collaboration that will have you Defining Possible from the day you start. Our space systems connect and protect millions of people on earth every day, now and for the future. Explore your future and launch your career today.

Northrop Grumman Space Systems is seeking a Systems Engineering Section Manager 2 to join our team. This leadership role will be located in Roy, Utah and will support the Ground Based Strategic Deterrent (GBSD) program. Learn more about the GBSD program . Northrop Grumman supports the Air Force's sustainment, development, production and deployment of hardware and system modifications for Intercontinental Ballistic Missile (ICBM) Ground and Airborne Launch Control Systems, Launch Facilities and associated infrastructure.
What you will get to do:
As a Section Manager you will be the functional manager for a team of approximately 12-15 systems engineers. These engineers will be conducting Weapon System Design Integration work scope in support of the GBSD EMD program.
Functional Management tasks will average 20% and the remaining 80% will be assigned based on experience and program needs within the systems engineering Weapon System Design Integration organization.
Functional Management Duties Include:
Management of time keeping, performance reviews, staffing and resources planning, training, and overall engagement for their section.
Ensuring members have sufficient statement of work, balancing resources among programs, and verifying proper charging practices are followed.
Managing member performance, creating and delivering performance evaluations, overseeing the salary review process, and supervising employee development and mentoring efforts (including engagement strategies for higher performers and corrective actions for lower performers)
Coordinating with GBSD leadership to ensure appropriate staffing/destaffing actions are developed and executed relative to their section, and managing employee movement between programs.
Meeting indirect budget targets and interpreting higher level guidance for implementation within the organization for process implementation and improvement.
Program review and support of the GBSD Requirements, Integration, and Architecture SOW.
As a full-time employee of Northrop Grumman Space Systems, you are eligible for our robust benefits package including:
- Medical, Dental & Vision coverage
- 401k
- Educational Assistance
- Life Insurance
- Employee Assistance Programs & Work/Life Solutions
- Paid Time Off
- Health & Wellness Resources
- Employee Discounts
These positions will have a standard work schedule of 9/80. The 9/80 schedule allows employees who work a nine-hour day Monday through Thursday to take every other Friday off.

GBSDJObs
UTSpace