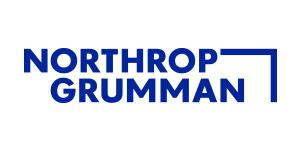 GBSD System Test Resources Focal Point Manager (Mgr. Engineering) - (Roy, UT) at Northrop Grumman Corporation
Roy, UT
Job Description
Engineering
Start your future with a new mission: Northrop Grumman Space Systems (NGSpace). As a part of the NGSpace Team, you will work with experts that develop systems and solutions to keep our world safe. Together we protect our troops, public safety, information, and our planet. It's unique work. It's challenging and rewarding. But most of all, it's work that makes a difference. Our culture thrives on intellectual curiosity, cognitive diversity and bringing your whole self to work, and we have an insatiable drive to do what others think is impossible. Our employees are not only part of history, they're making history. Join us and launch your career.

Northrop Grumman Space Systems is seeking a GBSD System Test Resources Focal Point Manager. This position will be located inRoy, UTand will support the Ground Based Strategic Deterrent (GBSD) program. Learn more about the GBSD program here.

The System Test Team (STT) resource/staffing focal point will be required to work closely with and across the sub-IPT leads to meet all current, projected or late-to-need staffing needs and challenges for the team.

Responsibilities include but are not limited to:
- Strategize with System Test Leadership to address staffing challenges and execute staffing strategy

- Address and resolve Late to Need positions

- Develop a strategy to meet hiring objectives with respect to need dates, grade levels, available work and clearance restrictions.

- Coordinate with Agile Hiring Team Discipline POCs, flowing IPT requirements and assuring Taleo requisitions are opened and candidates are being sourced

- Work with assigned Work Force Planner to upkeep BOSS, track incoming/outgoing team members

- Manage and maintain all associated staffing metrics

- Supplement efforts to source candidates for open positions and participate in candidate interviews when necessary

- Monitor onboarding status of new employees, ensure a seat and equipment are ready for new team members on their first day

- Attend staffing meetings, reporting hiring status to the team

Ability to travel as necessary up to 10% of the time. Position will start in El Segundo but will transition to Roy, UT in the future.

As a full-time employee of Northrop Grumman Space Systems, you are eligible for our robust benefits package including:
• Medical, Dental & Vision coverage
• 401k
• Educational Assistance
• Life Insurance
• Employee Assistance Programs & Work/Life Solutions
• Paid Time Off
• Health & Wellness Resources
• Employee Discounts

This position's standard work schedule is a 9/80. The 9/80 schedule allows employees who work a nine-hour day Monday through Thursday to take every other Friday off.