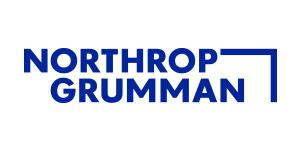 GBSD - Training Devices Team Lead (Systems Engineering Manager 3) at Northrop Grumman Corporation
Roy, UT
Job Description
Are you a Sr. Manager with a technical software background in the design, integration and test of live virtual training devices? Are you able to be a thought leader and strategist for a team of Software Engineers, Project Managers, Hardware Engineers and Systems Architects? Do you have experience with large-scale enterprise implementations of weapons training systems? Do you have the ability to lead the staffing efforts and build a robust team of SME's as well as entry-level individual contributors? Are you able to triage and troubleshoot issues that need to be resolved at the code level?
If this is YOU…keep reading!
Northrop Grumman's new Space Sector has an opening for a Systems Engineering Manager 3 to join our team of qualified, diverse individuals. This position will be located in Roy, UT. This position is for the Manager of Live Virtual Constructive Training Devices for the Ground Based Strategic Deterrent (GBSD) program. Learn more about the GBSD program
Roles and Responsibilities:
• Responsible for the management of cost, schedule, and technical performance for all Training Device development in support of GBSD Training.
• Provides leadership and direction to all Training Device Team program managers, project leads/managers, and staff members, including to ensure compliance with all contractual, program, and corporate operational requirements.
• Leads efforts to develop compliant and compelling training system architectures, CDRLs and quality plans/processes for training devices delivery.
• Managing and effectively communicating Training Systems Team program dependencies, critical path, and expectations to team members and program stakeholders, including senior-customer level engagements, presentations and reports to executive management.
• Assists in developing/negotiating contract changes, specifications, budgets, schedules and establishes terms and conditions for GBSD training systems and training delivery approaches as EMD and Production/Deployment phases mature.
• Develops strategic and tactical plans and processes to provide training capabilities accurately reflecting all required aspects of the operational weapon system consistent with company agile principles.
• Identifies opportunities for new scope and develops proposals for long-term sustainment of training systems within the AFNWC, AFGSC and AETC customer communities following GBSD Production/Deployment.
• Supports staffing actions of training program organization to effectively and efficiently address customer requirements within parameters of the NG GBSD proposal for Training Devices team.
• Management and oversight of major suppliers in support of Training Devices team.
• Evaluating effectiveness of daily actions and systems; troubleshoot any potential and/or existing problems; work with appropriate individuals to put solutions into action.
Supplemental Responsibilities may include:
• Enforcing quality and performance management and reporting actions related to all major areas of responsibility including the incorporation and execution of best practices and to minimize risks and optimize opportunities.
• Leading development and implementation of innovative business support, mentoring, partnering, and proactive planning and execution processes.
• Recruitment and sustainment efforts.
• Ensuring the resolution of inter- and intra-organizational problems in major areas of responsibility.
• Performs other duties as assigned.
GBSDJobs
Basic Qualifications:
Bachelor's Degree in a STEM (Science, Technology, Engineering or Mathematics) Field and 7+ years of engineering experience including software development.
Experience in leading systems engineering development lifecycle of large scale training devices or training simulators that incorporate a blend of operational, COTS, and customized hardware and software.
Experience with training and simulation networking architectures, security and standard interface
Active DoD Secret clearance
Ability to obtain and maintain Top Secret clearance
Preferred Qualifications:
Experience and/or familiarity with the Training Systems Ground Based Strategic Deterrent proposal/program or related/legacy programs-of-record.
Active Top Secret clearance
Software Development on live virtual training devices for weapons based applications
Experience with enterprise or large-scale Training Devices
Natural aptitude for "forward thinking" (e.g. anticipate needs, analyze potential obstacles, and synthesize possible solutions).
Certified Project Management Professional (PMP) preferred.
Analytical and visioning skills to drive current and future operations and business growth.
Northrop Grumman is committed to hiring and retaining a diverse workforce. We are proud to be an Equal Opportunity/Affirmative Action Employer, making decisions without regard to race, color, religion, creed, sex, sexual orientation, gender identity, marital status, national origin, age, veteran status, disability, or any other protected class. For our complete EEO/AA and Pay Transparency statement, please visit . U.S. Citizenship is required for most positions.