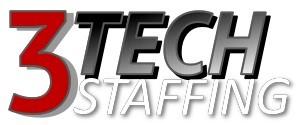 General Factory Worker- 1st Shift Rosedale at 3TECH Staffing Inc.
Baltimore, MD 21237
3TECH Staffing, Inc. seeks candidates for General Factory Workers for the 1st Shift at our client's facility in Rosedale, Md. There are multiple shift opportunities as well, both at this location and another plant in Hunt Valley.
Major Responsibilities:
The production of safe quality products while demonstrating the adherence of Good Manufacturing Practice policies and Food Safety Prerequisite Programs. Assembly line duties include: packing boxes; capping containers; stacking boxes per pallet patterns; and inspecting for legible date codes on primary and secondary packages. Maintaining clean, organized work stations. Reports to Quality Leader and Production Manager.
Duties & Responsibilities
Responsible for following line-specific Standard Operating Procedures (SOP)
Strictly follows Quality Leader instructions
Responsible for keeping pace with assembly line speeds
Evaluates off-quality packaging and separates per acceptance criteria from products ready to be shipped
Communicate with the Production Manager and the Quality Leader on Quality Assurance/Quality Control (QA/QC) related concerns
Inspects ingredients for foreign matter prior to adding to hoppers
Performs assigned site cleaning schedule expectations
Qualifications
High School Diploma or GED
Functional Literacy
Food production work-related experience
Skills
Must be able to lift 20 lbs.
Basic Math Skills
Effective communication skills verbal
3TECH Staffing is an Equal Opportunity Employer
59,587.00 - 64,813.00 /year
Production Shift Supervisor
What is this?