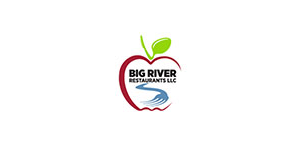 General Manager - 1080 - Liberal, KS (Liberal, KS) at Applebee's
Liberal, KS
Thrive Restaurant Group is a family-owned restaurant company that's been in business for over 50 years, and we're looking for the next member of our family. We are committed to making a difference in the lives of the people we serve and the communities in which we live. If you want to work in a fun family atmosphere and are interested in learning business, leadership, and hospitality, this is the place for you.
In Applebee's, we're known as Legacy Apple. Applebee's has become synonymous with the neighborhood, which inspires us to be a good neighbor in the communities we serve, not just a great place to eat. Whether we're helping save a high school prom, or raising money for children battling cancer, we've given over $5 million to strengthen the lives and relationships in our communities. Our guiding value is "Be a Good Neighbor".
Role: General Manager
The General Manager is responsible for the overall operation of the restaurant, including but not limited to:
Provide caring support and feedback to the hourly employees
Ensure cleanliness and sanitation of the restaurant
Excel at friendly, efficient guest service
Complete all administrative and accounting duties according to company best practices
Development of assistant managers
Completes all required weekly tasks with assistant managers including but not limited to inventory, food orders, liquor orders, line checks, safety and sanitation checks, and more
Qualification Standards
A desire to care for others, grow, and learn.

A positive attitude.

Ability to use technology and company systems to complete daily required tasks.

Reading, writing, basic math, and verbal communication skills required. 

Mobility required during the entire shift.

Able to use feedback methods to develop and train staff to be efficient, caring employees.
The General Manager will affect these responsibility areas through the use of coaching, feedback, and people development skills, by providing vision and leadership to the entire staff. This position requires successful previous general management experience, preferably in a casual dining restaurant environment.
Physical Requirements: 
There are physical demands that come with this role. To be successful in this role you'll be regularly required to 1) navigate throughout the restaurant and communicate with guests, 2) move and grasp items up to five pounds, 3) occasionally lift and/or move up to 25 pounds, 4) bend and stoop. You must have adequate vision to be able to discern cleanliness throughout the restaurant and operate a touchscreen. To perform these essential functions, reasonable accommodations may be made if you have disabilities.