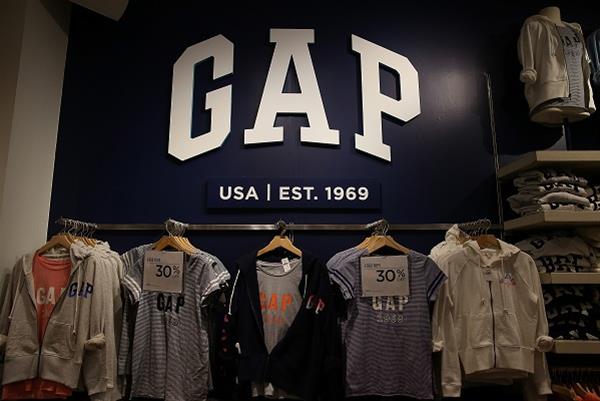 General Manager - Kansas City Legends at Gap Inc
KANSAS CITY, KS
General Manager - Kansas City Legends-339698
About the Role
Who We Are


Banana Republic Brand Ambassador: We are team players who are engaging, sociable, team oriented and stylish. We are passionate about fashion and trend and always do what is right for our customers. We create a customer centric environment and are relentless about exceeding goals. We are curious, honest and kind; we bring joy to everyone.


Engaging: We are inviting, easily connecting with others. We are passionate, approachable and in service to our customers. We recognize others successes. Sociable: We actively seek new experiences, information, and knowledge. We proactively solicit feedback from our internal and external customers, responding quickly to feedback. We are digitally connected and socially conscious. Team Oriented: We work together to achieve our goals. We are supportive, respectful and caring. We remain resilient in difficult situations. Stylish: We are enthusiastic and knowledgeable about product and trend. Our style is relevant and chic.

What We Do


Primary Responsibilities:

As a member of the Banana Republic  leadership team, the General Manager is responsible for creating the conditions for success in all aspects of the store's business, including: sourcing, selecting and developing all team members; executing store strategy to deliver annual field priorities; and achieving key business goals. The General Manager shares the vision for the store, communicating in a way that each employee is clear on their contribution to the store's success.
Business Results: Consistently inspires team to achieve results and perform at a high level. Knows the competition and market trends to positively impact business. Drives productivity of the team. Monitors labor to maximize productivity, optimize traffic and achieve sales goals. Leads implementation of product placement, marketing and promotional strategies. Creates strategies and processes that deliver results.
Customer Centric: Exceeds the expectations of internal and external customers. Establishes effective relationships to build brand loyalty. Fosters a healthy and productive environment where employees can maximize their potential. Ensures the team executes operational excellence through a customer centric mindset.
Ambassador: Represents the brand, understands the competitors and drives excellent tenant and community relationships. Promotes store involvement with our Community in Action programs. Upholds high quality store experiences for the internal and external customer. Builds effective cross brand and store center partnerships.
Builds Highly Productive Teams: Sources, selects and develops high potential talent, effectively assessing for skill and cultural fit. Accountable for team performance through, coaching and feedback. Teaches and trains leaders to build skill.
Passionate: Knowledgeable and passionate about Banana Republic, our customer and our product.
Accountable: Holds team and self-accountable to all Gap Inc. standards of performance. Leads efforts to reduce in store shrink activity through education and awareness. Ensures compliance to all Federal, Provincial, State and Gap Inc. employment requirements.

Who you are
Key Qualifications:
3-5 years of retail management experience                                                
Customer focused
Demonstrated ability to deliver results
Basic business acumen skills
Established time management skills
Strong planning and prioritization skills
Communicates effectively
Tech savvy
Requirements:
College Degree preferred
Ability to maneuver around sales floor, stockroom and office
Travel between stores and outside the state/province, if necessary
Open availability to meet the needs of the business, including evenings and weekends
Primary Location
-US-KS-KANSAS CITY

Full-time

Banana Republic Factory Stores-Store Management/Lead
Contact Name - Internal
-Jennifer Sanchez-Cowdery|Jennifer_Schalhamer@gap.com