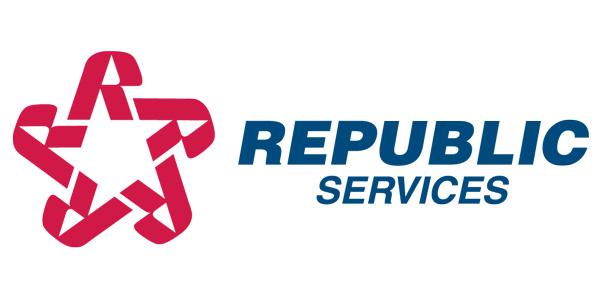 General Manager at Republic Services
Los Angeles, CA
Description
If you combine your operations management experience with proven developmental leadership skills, this position offers you some very compelling opportunities. You will:
Assume ownership of one of our largest operations, with more than 300 employees supporting multiple cities such as Los Angeles, Inglewood, Torrance, and El Segundo.
Make an impact by helping your team develop professionally, building capacity within the branch and for the company. Quick question for you - click here
Share ideas and insights with a well-connected team of peer GMs as well as senior leaders who collaborate and help one another out.
Join a company known for innovation and driven by strong values in the areas of ethics, sustainability, inclusion and diversity, community support and others.
Gain a broad understanding of our industry and demonstrate your potential to take on additional responsibilities and advance in our organization.
Republic Services is an industry leader in U.S. recycling and non-hazardous solid waste. Through our subsidiaries, Republic's collection companies, recycling centers, transfer stations, and landfills focus on providing effective solutions to make proper waste disposal effortless for our 14 million customers.
We'll handle it from here.
, our brand promise, lets customers know they can count on Republic to provide a superior experience while fostering a sustainable Blue Planet for future generations to enjoy a cleaner, safer and healthier world. We are proud to be recognized as one of the World's Most Ethical Companies by Ethisphere, certified as a Great Place to Work, named an A List Company for Climate by CDP Global, acknowledged as a Best Employer for Women by Forbes, among other distinctions. To be a good fit for the General Manager opportunity, you will have:
A bachelor's degree, preferably in Environmental Sciences, Engineering or Business. A master's degree is a plus.
Solid experience in operations management in a service industry involving logistics, preferably in environmental services. Quick question for you - click here
Strong P&L management skills.
Demonstrated business acumen, strategic thinking and an ability to execute against formulated strategy.
A proven ability to coach and develop staff.
The ability to:

Lead large scale change initiatives.
Direct large staff of functional experts to execute the corporate strategy.
Build strong sales teams, including selecting the best candidates, and coaching and developing the best talent.
Optimize near-term results that contribute to long-term sustainable success.

Experience with unions and contract negotiations is strongly preferred.
Experience with California regulations and knowledge of the Los Angeles market is preferred.
Experience with inclusion and diversity initiatives is a plus.
Just as important will be the following competencies and characteristics:
Exceptional interpersonal skills, including:

A strong customer-facing demeanor.
Excellent communication abilities.
The ability to handle difficult situations.

A process and results orientation in setting and pursuing aggressive goals, demonstrating a strong commitment to organizational success and marshaling resources to accomplish goals and objectives.
Solid problem-solving, analytical, critical-thinking and decision-making skills.
A collaborative approach to building and working with teams.
Creative thinking and willingness to challenge conventional solutions.
A commitment to demonstrating and promoting ethical behavior.
This is a multifaceted role, including maintaining strong relationships with the community. You will need to be willing and able to attend various events an average of three evenings a week, and sometimes on weekends. You'll spend a fair amount of time in the field, calling on stakeholders, and occasional overnight travel may be required. You will lead our hauling operations in south Los Angeles County, including full profit & loss responsibility for all facets of the operation. Working in a matrix management environment, you'll manage an infrastructure team comprised of operations, drivers, fleet management and maintenance, sales, finance, customer service and more.
You'll execute a local market strategy that complements the Area's overall strategic operating and marketing plans, and implement tactical initiatives to drive functional excellence and budget achievement. Quick question for you - click here Key responsibilities will include:
Managing all matters related to collection operations.
Representing the Company to customers, vendors, municipal customers, unions and other external stakeholders.
Overseeing effective safety and accident prevention programs, and leading all operations to ensure compliance with standards.
Driving change management initiatives to introduce and sustain new processes that contribute to the growth and durability of the business unit.
More specifically, you will:
Implement and execute plans to complement the Area's strategic operating plan; champion the execution of the strategic plan and tactical initiatives within the business unit, including (but not limited to) operating safely, enhancing the customer experience, improving efficiency and maximizing profitability.
Work with Area and Region sales management to drive the commercial, industrial, residential and municipal sales efforts within the business unit to achieve targeted growth objectives, exceed customer experience expectations and optimize profitability.
Oversee effective safety and accident prevention programs to ensure all reasonable action are taken to prevent accidents and injuries; ensure a safe and productive work environment for all employees.
Lead operations to ensure compliance with all standards, including environmental, operating, regulatory, safety, accounting and ethics.
Manage performance and talent development.
Build and maintain strong and effective relations with relevant government, community and environmental groups.
Perform other job-related duties as assigned or apparent.
Tactical and strategic impact
While this is a solid branch, we believe a strong leader can move the needle in multiple areas, from improving performance to enhancing relationships with partners and stakeholders. We welcome fresh ideas.
Autonomy and support
We'll look to you to run the branch with a strong sense ownership. At the same time, you'll have support from Area and corporate resources in pursuing goals.
Professional development
This large, complex operation is a great platform for building your skills and proving your potential. Success in this role could set you up to pursue opportunities such as a Director of Operations, Market Vice President or Area President role. We have 19 business units in California alone, and operations in 40 other states plus Puerto Rico.
Community involvement
Just like your neighborhood store, school or utility, we play a vital role in our communities. However, our contribution doesn't stop at waste collection, disposal and recycling. As a company, Republic Services donates time, expertise and resources for special community events, education and activities. We encourage our employees to volunteer and give back to the community. In fact, we sponsor thousands of events every year across the nation; from school field trips to Earth Day activities.
People-guided, planet-minded
We're equally committed to serving people and protecting our blue planet. We are relentlessly devoted to the delivery of convenient, cost-effective waste and recycling solutions across our national network in a way that also minimizes strain on the planet's resources.
Excellent compensation
In addition to a competitive salary, generous bonus potential and eligibility for restricted stock units, we offer comprehensive benefits. These include medical, dental and vision coverage; a 401(k) plan with a generous company match; health care and dependent care spending accounts; paid time off and holidays; employee discount programs and more. If you're the person we're looking for, you know that opportunities often come with challenges, and vice-versa. For example, California's regulatory environment is constantly changing, requiring you to be adaptable. Instead of becoming frustrated with these changes, you should see them as business opportunities to help customers be in compliance.
Your operational expertise will be essential, but just as important will be your ability to build relationships with multiple internal and external stakeholders. For example, we'll look to you to promote positive relations with the union, including being fair, communicating regularly and effectively, and understanding the agreements well. You'll also maintain positive relationships with city managers and elected officials. You'll need to maintain a presence out in the community. There are staff members committed to supporting these efforts, but you will need to be the face of Republic in the territory.
In addition, in order to be an outstanding General Manager, you will:
Promote a high-performing culture in all areas of operations.
Be comfortable switching between strategic planning and tactical execution.
Take a proactive approach to getting up to speed quickly with our industry, market and operations.
Challenge the status quo in developing strategies.
Own and articulate the branch's big picture vision, and also pay attention to details.