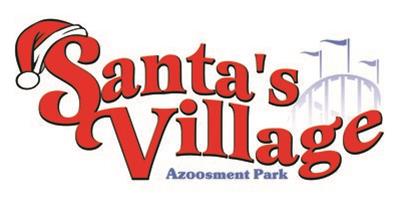 General Manager of Amusement & Water Park at Santa's Village, LLC.
East Dundee, IL 60118
Santa's Village is full of opportunities for people who have a lot to offer. It takes a special kind of person to work at Santa's Village: an individual who knows how to be part of a team. Someone with a sense of fun who's serious about their work. A person who knows it doesn't take magic to put a smile on a guest's face… it takes hard work, dedication, knowledge and just the right amount of personality. Whether you're serving food, working in an office, maintaining equipment, performing in costume or operating a ride, you won't just be "doing a job." You'll be creating memories for our guests that will last a lifetime. Are YOU that kind of person?
Job Description:
Over the years, we've created a legacy of delivering unforgettable experiences to our guests. To do so, we needed to create a workplace where our team members were effectively working toward a common goal – to become the #1 family entertainment destination in the Midwest. The General Manager is responsible for ensuring that our park operates safely, cleanly and efficiently. This individual will be actively involved in many aspects of Santa's Village park operations with a special focus on the safety and security of our employees and guests.
The General Manager at Santa's Village is responsible for:
Developing, implementing and overseeing emergency management procedures including but not limited to: natural disasters, park incidents. Reviewing and updating procedures on an annual basis or as needed due to changing industry standards, as well as working with HR to schedule training.
Periodic monitoring of all online platforms for potential ticket fraud/scalping.
Staying current on industry developments, trends and changes in legislation affecting park operations.
Overseeing daily park staffing, making recommendations and adjustments as needed.
Respond to and effectively handle guest issues escalated from the front-line staff.
Understanding and actively participating in environmental, health & safety responsibilities by following established policy, procedures, training and other involvement activities.
Monitoring health and safety regulations throughout the park to ensure a safe environment for our employees and guests.
General Management of all Amusement & Water Park Managers, Staff, Daily Operation, etc.
Overseeing the daily income operations including but not limited to: Maintaining adequate cash reserves and supplies; equipment maintenance; balancing all banks at the beginning and end of each day, weekly balancing and periodic auditing of the main cash safe; weekly moving of all cash receipts on the board to the appropriate account for balancing purposes.
Monitor marketing & sales efforts, stay abreast of every changing marketing landscape, assist where necessary, make recommendations when appropriate, etc.
Performing other duties as assigned.
Qualifications:
To perform the role of General Manager successfully, an individual must be able to perform each essential duty satisfactorily. The requirements listed below are representative of the knowledge, skill and/or ability required:
Consistent job attendance is a requirement.
High school or GED is required. Bachelor's degree in Business Management from a four year college or university is highly preferred.
5+ years experience in the amusement park industry with a minimum of 5 years High Supervisory experience is required.
Minimum of 2 years experience in at least one of the following: cash handling, inventory control, vault balancing, account reconciliation or ATM processing.
Minimum of 3 years experience in the management of or direct involvement of Marketing in an entertainment environment.
Ability to read and interpret documents; ability to write reports, business correspondence and procedure manuals.
Ability to effectively present information in both individual and group situations to customers, clients and employees.
Basic computer skills required. Proficiency in MS Word, Outlook and Excel and MS PowerPoint is a plus.
Ability to add, subtract, multiply and divide in all units of measure, using whole numbers, common fractions and decimals. Ability to perform these operations using units of American money and weight measurement, volume and distance. Ability to compute rate, ratio, and percent and to draw and interpret bar graphs and spreadsheets.
Ability to interpret a variety of instructions furnished in written, oral, diagram, or schedule form.
Ability to solve practical problems and deal with a variety of concrete variables in situations where only limited standardization exists.
Ability to work in a fast paced and changing environment.
The physical demands described below are representative of those that must be met by an individual to successfully perform the essential functions of the General Manager:
Regularly: Sit; talk; use of hands and fingers to grip, pinch, handle or feel objects, tools or controls; repetition- using an input device (a keyboard or mouse) in a steady manner; close vision with or without corrective lens (clear vision at 20 inches or less).
Frequently: Distance vision with or without corrective lens (clear vision at 20 feet or more); color vision (ability to identify and distinguish colors); ability to maintain concentration/focus (eg., ability to interpret the work environment and make decisions on predetermined operating policies and procedure).
Occasionally: Standing; walking for prolonged periods; hearing audible alarms, voice commands with background noise; climb stairs/ladders; stoop, kneel, crouch or crawl; reach, pull, push with hands and arms both above and below the head; repeating motions more than twice per minute; lifting up to 10 pounds with control; pushing up to 20 pounds with control; peripheral vision (ability to observe an area that can be seen up and down or to the left and right while eyes are fixed on a given point).
The work environment characteristics described below are representative of those an individual encounters while performing the essential functions of the General Manager position:
Occasionally will be required to operate a motorized company vehicle or a leased or personal vehicle for company business; will require a valid Illinois state driver's license with a clean record.
Occasionally work in outdoor weather conditions to include direct sunlight, heat or cold.
Reasonable accommodations may be made to enable individuals with disabilities to perform the essential functions.
70,000.00 - 85,000.00 /year
based on experience