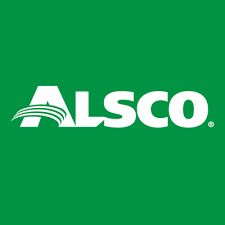 General Manager - Phoenix at Alsco Inc
Phoenix, AZ 85001
Classification: Exempt
Alsco
 has been an industry pioneer since 1889. Our company is responsible for creating and shaping many of the linen and uniform industry standards everyone follows. We currently serve 355,000 customers in 180 locations worldwide. 
Summary:
The Industrial Laundry General Manager is responsible for overseeing all facets of a branch operation. The ILGM will ensure that all customers are receiving the best possible service while simultaneously growing the business with the help of the sales team. The ILGM is also responsible for overseeing and collaborating with production, engineering, route drivers and department managers while building relationships with local municipalities as well as developing the team. The Industrial Laundry General Manager reports to the Regional Manager.
- Industrial or Laundry Experience Required -
Our full time employees enjoy:
Competitive Pay 
Generous Bonus structure
401(k) with matching program 
Medical, Dental and Vision Insurance Package
Disability and Life Insurance Package
Paid Time Off, Sick Time and Holidays
Career Advancement Opportunities
Additional perks:  various discount programs
Essential Functions:
-  Overseeing all facets of a branch operation.
-  Ensuring that customer service and quality standards are met.
-  Staffing and leading supervision.
-  Developing and maintaining a team oriented environment.
-  Ensuring that financial goals are met.
-  Training, motivating and developing a strong team to fuel the branch's growth and profitability.
-  Monitoring merchandise and inventory management.
-  Ensuring that all required administrative functions are performed in accordance with policy and in a timely manner.
-  Making certain that physical maintenance and safety standards are met.
Additional Functions:
-  May work on various projects as assigned by management.
Qualifications:
-  Demonstrate exceptional skills in the areas of production, sales and service, with three years general manager experience within the linen supply or industrial laundry industry.
-  Show excellent verbal and written communication skills in English, and superior organizational skills.
-  Possess a proven ability to lead, motivate and develop staff.
-  Have a valid driver's license and maintain a driving record free of chargeable accidents, speeding, safety or other violations.
-  Exhibit a strong commitment to superior customer service and business growth
-  Display enthusiasm and exceptional interpersonal skills.
-  Present strong supervisory skills and experience.
-  Show successful experience dealing with unions and labor relations.
Education:
-  College degree in Business or related field is preferred.
Typical Physical Activity:
-  Physical Demands/Requirements consist of standing, sitting, walking, stooping, driving, grasping, moving equipment, pushing, pulling, reading, speaking, hearing, and lifting up to 30 lbs.
Typical Environmental Conditions:
-  Vehicles on public roads, inside general offices, customer locations, areas of a typical industrial laundry facility, Service Center or depot.
Travel Requirements:
-  Regularly, driving by vehicle within a designated branch territory. Occasional travel by plane.
Revised:10/09/2020
Corporate Office
Prescription Drug Coverage
Medical, Dental and Vision
Paid sick days
Flexible Spending Accounts
Vacation/paid time off
Life Insurance
401K
Paid Holidays