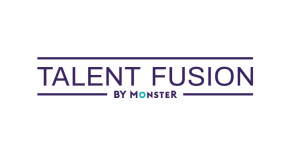 General Manager at Talent Fusion
Stillwater, MN
Are you the adventurous type? Are you looking for a change? We are looking for qualified experienced General Managers to move to our quaint little town of Long Prairie, MN! We will pay for relocation to those out of state!
Pay Range -45-58k plus benefits/ Lots of Advancement Opportunities? Franchise owner owns 11 stores and is looking for future leadership.
The General Manager is responsible for the team and the operations at an assigned location. He/ she oversees all systems that contribute to running a profitable restaurant and for making sure the restaurant meets McDonalds guest service standards of Quality, Service, and Cleanliness. These standards are high, so this is a big job! A The General Manager works with his/her market leader to set the restaurants goals and creates a plan to achieve the goals.
To meet restaurant goals, the General Manager doesn't work alone. He or she leads a team of people that have specific responsibilities in the restaurant. This means helping the Co-Manager and Department Manager to set their own goals, following up on their progress, and providing coaching and direction to improve their direct teams. 
The General Manager is also responsible for the hiring and developing of all Management team members to make sure that the restaurant has the right team to lead into the future. The General Manager will work with the Co-Manager to ensure the restaurant is staffed to meet business needs.
Looking to relocate to Minnesota? We will pay relocation fee to any qualified individual. Pay Range -45-58k plus benefits/ Lots of Advancement Opportunities? Purchasing 5 more restaurants in next 5 years!!
Fast Food Management Experience is a plus! Currently working for the us already and want a change? Transfer are easy!!!