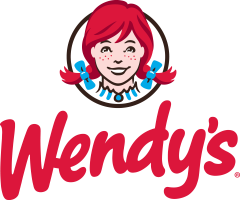 General Manager at WENDY'S
Are you are a General Manager who is outstanding at motivating others, has excellent interpersonal skills, and the ability to lead a team? If you have prior restaurant experience, you may qualify! If you're interested in a management position that rewards you for your contributions, then one of our OAKLAND COUNTY WENDY'S is perfect for you!


Duties:
* Increases management's effectiveness by recruiting, selecting, orienting, training, coaching, counseling, and disciplining managers; communicating values, strategies, and objectives; assigning accountabilities; planning, monitoring, and appraising job results; developing incentives; developing a climate for offering information and opinions; providing educational opportunities.

* Develops strategic plan by studying technological and financial opportunities; presenting assumptions; recommending objectives.

* Establish plans, maintaining budgets, allocates resources, reviews progress

* Builds company image by collaborating with customers, government, community organizations, and employees; enforcing ethical business practices.

* Maintains quality service by establishing and enforcing organization standards.

* Maintains professional and technical knowledge by attending educational workshops;

* Contributes to team effort by accomplishing related results as needed.

Skills/Qualifications:
Performance Management, Staffing, Management Proficiency, Coordination, Coaching, Developing Standards, Financial Planning and Strategy, Process Improvement, Decision Making, Strategic Planning, Quality Management


Our Wendy's are clean, and remodeled! Our team is supportive, and the benefits are fantastic! We serve you best because our Wendy's locations are family owned! We are proud of our staff and how well they take good care of our customers. Please apply now! *Now hiring Immediately. We offer some of the BEST benefits in the area including:
Paid Vacation!
Full/Part Time
Holidays Off
Free Meals (at work)
1/2 Off Meals (days off)
Medical Ins.
APPLY NOW AT : nowhiring.com/wendys4me, and select 'GENERAL MANAGER'


Additional Info:
Background check & drug test required

Driving
Valid driver's license.
Minimum Age
18+ years old