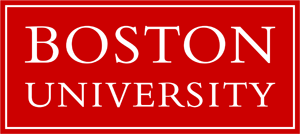 GENERAL MECHANIC, ELECTRICIAN SPECIALTY, NEIDL National Emerging Infectious Disease Lab at Boston University
Boston, MA
DUTIES:
Makes rounds as assigned and inspects equipment and records and enters maintenance information into the appropriate databases.
Performs preventive scheduled and reactive maintenance on base building systems, laboratory support systems, and in laboratories including active BSL-2, 3 and 4 laboratories.
Participate in and successfully complete on-going safety trainings as required to access active BSL-2, 3, and 4 laboratories.
Maintains and troubleshoots and repairs the building HVAC and control systems and related components for safe efficient and cost effective operation.
Installs, maintains, and repairs such equipment as high and low pressure steam lines, steam boiler, steam traps, pumps, heat exchangers, control valves, etc.
Replace motors, belts, bearings, pump seals and adjust alignment.
Installs, maintains and calibrates Building Automation System (BAS) components.
Prepares stock orders for purchasing.
Follows established safety procedures including Personal Protective Equipment (PPE)
Ensures work areas are clean and free of debris upon completion of all tasks.
The work assignments of a General Mechanic will not be limited to a specific trade.
The position will be responsible for interacting with other maintenance personnel including individuals of lower trade classifications including but not limited to Trades Helpers. It is the responsibility of the General Mechanic to mentor, by way of example these other individuals. The General Mechanic may, or may not have a helper assigned to his / her charge.
Responds to specific calls from the Control Center.
Responds to off hour calls as needed.
Must attend certificate training provided by BUMC: ex. Lockout tag out, NFPA, Hazardous communication
All other duties assigned.
Required Skills
Employment is contingent on initial and continued successful background checks as determined by Boston University and applicable external agencies and meeting all applicable elements of Research Occupational Health Programs and Personnel Suitability & Reliability Program (includes initial and random drug screening) throughout the period of employment. Please note: the standards of background checks, etc. may change at any time should there be amendments to applicable laws or policies relevant to Boston University and the NEIDL.
Minimum of four years related experience in the maintenance and repair of building systems, including but not limited to HVAC, plumbing and electrical systems.
Ability to specify proper parts and equipment for repairs and new installations.
Requires a working knowledge of computer software including databases and office suite software.
Experience with building automation systems graphical interface, preferably Siemens Building Automation systems.
Position will routinely require the ability to lift and move heavy items and equipment.
Position will routinely require the use of ladders and accessing elevated areas such as catwalks.
The position will interact within the laboratory setting.
The position may bring the applicant in contact with animals, and the successful candidate should be aware of this not have allergies to such.
The position requires the ability to speak, read, comprehend, and write fluently in the English language.
Must maintain compliance with all NEIDL training requirements, and all safety protocols and procedures
Must have and maintain valid driver's license.
Work requires 5 years of experience with the credentials of a Massachusetts Journeyman's License(s) in the appropriate specialties and building maintenance experience.
Specialty: maintain valid Mass. Refrigeration License throughout employment.
PREFERRED REQUIREMENTS:
Federal Reclamation License.
Knowledge of building automation and controls