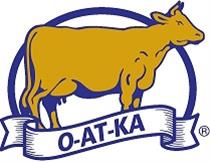 General Production Worker at O-AT-KA Milk Products Cooperative, Inc.
Batavia, NY 14020
O-AT-KA Milk Products Cooperative, Inc. is located in Batavia, NY.
The General Production Worker specializes in the manufacturing of dairy products including milk powders, cream, skim condensed milk, milk protein concentrate, evaporated milk, butter and a variety of specialty and nutritional beverages.
Duties & Responsibilities:
Available to work any 8 hour shift schedule as needed; days, evenings and overnights including weekends and holidays.
Support production operators and staff in various production related tasks
Work within the parameters of established production standards. Meeting processing rates as established measurements of throughput per hour, shift or day.
Maintain the quality of finished products per specifications as defined by State and/or Federal regulatory agencies
Ability to work in a food manufacturing environment in compliance with Federal and State regulatory requirements
Ability to advance from entry level to skilled positions
Ability to maintain compliance with SQF requirements
Work Environment:
The employee is required to stand, walk, kneel, climb, use hands to fingers, handle, feel, reach with hands and arms. The employee will regularly lift and/or move up to 10 pounds, frequently lift and/or move up to 55 pounds and occasionally lift and/or move up to 100 pounds. The employee regularly works with high speed equipment and cleaning chemicals. When performing this job, the employee occasionally works in confined spaces or with fall protection.
Specific vision abilities required by this position include close vision, distance vision, color vision, peripheral vision, depth perception and the ability to focus. Company provided safety glasses or A.N.S.I approved prescription safety glasses are required.
While performing this job, employees are regularly exposed to wet and/or humid conditions; moving mechanical parts and risk or electric shock. Walking surfaces may be wet and/or slippery due to water/liquid products, employees are required to wear Company approved non-skid, steel-toed shoes. The employee is frequently exposed to vibration. The employee is occasionally exposed to fumes or airborne particles; toxic or caustic chemicals; extreme cold and heat, including steam. The noise level in the work environment is usually very loud, hearing protection is required. 
O-AT-KA Milk Products Cooperative, Inc. is committed to equal opportunity for all, without regard to race, religion, color, national origin, citizenship, sex, sexual orientation, gender identity, age, veteran status, disability, genetic information, or any other protected characteristic. O-AT-KA Milk Products Cooperative, Inc. will make reasonable accommodations for known physical or mental limitations of otherwise qualified employees and applicants with disabilities unless the accommodation would impose an undue hardship on the operation of our business. If you are interested in applying for an employment opportunity and feel you need a reasonable accommodation pursuant to the ADA, please contact us at (585) 343-0536.
 
Please apply online at:  http://oatkamilk.com/careers/

13 - 18 /hour
Production Worker
What is this?