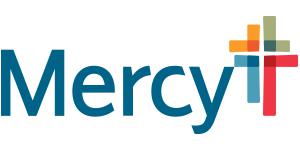 Genetic Counselor at Mercy
Saint Louis, MO 63141
We're a Little Different
Mercy Hospital St. Louis is seeking genetic counselors to join our newly forming virtual care genetics program.  This team provides services to the Mercy Maternal and Fetal Health Center and supports pediatric clinic and adult cardiology and oncology services across the Mercy ministry.    The genetic counselor will provide appropriate genetic counseling services to patients referred from the various service lines via virtual care and ambulatory delivery modes.  Our supportive team consists of a medical geneticist, maternal fetal medicine specialists, nurse practitioners, nurses and sonographers, a unique fetal care team which coordinates care for our patients who will need ongoing support through pregnancy and delivery. Our genetic counselors also maintain a close relationship with our NICU, PICU, as well as pediatric and adult specialist teams.
Mercy Hospital St. Louis has the busiest labor and delivery service in St. Louis, delivering more than one-third of the region's babies, and now offering homelike delivery options within our in-house birth center.   Our Department of Obstetrics and Gynecology includes an ACGME accredited OB/GYN residency training program.  Mercy Hospital St. Louis is proud to be named an IBM Watson Health's "100 Top Hospital" and has received 5 stars from CMS in its Overall Hospital Quality Star Rating program.
Candidates with a master's degree in genetic counseling (or equivalent) who are Board Certified or Board Eligible are invited to apply. With our virtual care component, we will work with candidates to obtain licensure in our relevant states (currently Illinois and Oklahoma).
St. Louis is a vibrant city which ranks in the Top 100 Best Places to Live (U.S. News and World Report) with unique and historic city neighborhoods and suburbs, and plenty to do!    Sports enthusiasts will enjoy Cardinals baseball, Blues hockey and a wide array of college and regional sports offerings.  Entertainment includes our theater and music district, featuring the renowned St. Louis Symphony and Broadway touring productions at the Fox.    St. Louis is known for its unique and diverse restaurants, independent breweries and food festivals which are held throughout the year.    On weekends, neighborhoods such as the Loop, the Grove and the Central West End are bustling with shoppers and diners.  St. Louis is also known for its park spaces and greenways.   Many museums and tourist attractions (including the highly ranked St. Louis Zoo, St. Louis Art Museum, and the St. Louis Science Center, all located in spacious Forest Park) are free!   
We're a Little Different
Our mission is clear. We bring to life a healing ministry through our compassionate care and exceptional service.  
We don't believe in jobs at Mercy, we believe in careers that match the unique gifts of unique individuals; careers that not only make the most of your skills and talents, but also your heart.
At Mercy, you'll feel our supportive community every step of your day, especially the tough ones. We're a team and love working that way. That team is expanding, and we currently have exceptional opportunities to help our communities grow.
Provide prenatal genetic counseling to patients/families under the direction of maternal-fetal medicine specialists; assist with coordination of services for patients/families including amniocentesis, blood work, and test for prenatal diagnosis

Performs duties and responsibilities in a manner consistent with our mission, values, and Mercy Service Standards
Because you're committed to excellence, you understand the importance of being properly prepared for your role at Mercy. That's why you'll bring to your role the right set of qualifications:

Education: MS/MA in Genetic Counseling or Human/Medical genetics required

Licensure: Board certification or Board eligible (American Board of Genetic Counselors or American Board of Medical Genetics). Once hired, board eligible individuals are expected to sit for and pass the exam as soon as it is offered post-graduation.
Other: Strong oral, written and nonverbal communication skills required. Excellent customer service and interpersonal skills required. Must be able to communicate and interact at all levels with patients/families, co-workers and physicians. Excellent teamwork skills required. Must be self-motivated and able to work independently with minimal supervision.
We'll Support You at Work and Home
Our foundations are built on dignity and respect. Modern Healthcare Magazine named us as a "top 100 places to work." We go out of our way to help people feel welcomed. We offer day-one comprehensive health, vision and dental coverage, PTO, and employer-matched retirement funds, even to part-time employees. We're proud to provide tuition reimbursement to help you grow and learn new skills.
What Makes a Good Match for Mercy
Compassion and professionalism go hand-in-hand with us, along with exceptional quality care. Having a positive outlook and a strong sense of advocacy is in perfect step with our mission and vision. We're also collaborative and are not afraid to do a little extra to deliver excellent care – that's just part of our commitment. If that sounds like a fit for you as well, we encourage you to apply.
Genetics, Genetic Counselor, Specialty, Family Planning, Prenatal Counseling, Maternal, Maternal Fetal Medicine
#CBE