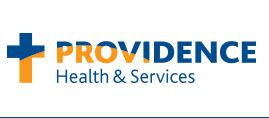 Geriatric Psychiatry Physician at Providence Health & Services
Milwaukie, OR
Providence Milwaukie Hospitals growing Senior Psychiatry clinic is searching for a board-certified/board eligible Geriatric Psychiatrist. BC adult psychiatrists with 2+ years of post-residency experience will also be considered, ideally those who have worked with an older adult population. Join a caring and collaborative team of psychiatrists, nurse practitioners, therapists and neuropsychologist and enjoy outstanding quality of life in the close-knit Portland suburb of Milwaukie.
Full-time, clinic based position
Weekday call, with the exception of 1:6 weekend call for inpatient coverage at our 19 bed senior psychiatry unit
Ideal candidate will join and grow our ECT / TMS program - prior experience preferred but can provide training
Competitive compensation; comprehensive benefits
Where Youll Work
Providence Milwaukie Hospital, one of five Providence hospitals in the Portland Service Area, is a full-service 77-bed community hospital offering preventive, holistic care with robust inpatient and outpatient services. Providence Milwaukie Hospital has a well-respected family practice residency program that emphasizes care for the underserved.
Where Youll Live
Milwaukie, population 21,000, is a lovely semi-rural suburb of Portland. The pristine Clackamas River flows through forested valleys south of Milwaukie; the mighty Willamette River meanders by to the west; downtown Portland lies just 12 miles north; and Mount Hood and its deep green foothills rise to the east. Milwaukie is choice because housing is more affordable than in Portland proper, yet residents can easily access all the city has to offer.
Who Youll Work For
Providence Health & Services (PH&S) is a not-for-profit system of 34 hospitals, more than 600 clinics and hundreds of locally driven programs across five western states: Alaska, California, Montana, Oregon and Washington. Providence is committed to improving the health of the communities it serves, with a special emphasis on its mission to serve the poor and vulnerable. PH&S is a partner organization of the Providence St. Joseph Health family and is proud to be an Equal Employment Opportunity organization.
Job ID Number: 9072
Facility Name: Providence Milwaukie Hospital
Location Name: Milwaukie, OR (Portland Metro Area)
Brand Name: Providence Health & Services
Provider Profession: Physician/Surgeon
Medical Specialty: Psychiatry
Job Setting: Medical Clinic
Type of Role: Clinical
Sub-specialty: Psychiatry Geriatric
Email: emma.frires@psdrecruit.org
Phone Number: (503) 203-0883
Schedule: Full Time
CP: Yes
CB: Yes
NP: No
PA: No
HC: Yes
IS: No
YM: Yes
Let's Talk!
Youve got questions? Ive got answers! Reach out today, and together, well find a job that checks all your boxes.
Express Interest
Emma Frires
Provider Recruiter
(503) 203-0883
emma.frires@psdrecruit.org