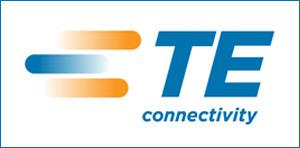 Global Account Manager at TE Connectivity
Fremont, CA 94537
At TE, you will unleash your potential working with people from diverse backgrounds and industries to create a safer, sustainable and more connected world.
Job Overview
TE Connectivity's Account Management Teams are responsible for selling TE's products, systems or services, providing detailed technical product information and maintaining relationships with customers in assigned geographic territory, industry or accounts.
The Global Account Manager is the outside senior sales professional managing all aspects of the business with a strategic customer globally. The Global Account Manager is responsible for developing and implementing a strategic account plan to drive maximum revenue and margin, account penetration and customer satisfaction.
The Global Account Manager develops and owns the global account strategy, oversees and maintains the "big picture" and leads the outside sales and internal support teams in understanding and executing the Global strategy in regions.
Business leadership, strategic key account planning and high-level relationship management are some of the major tasks. The position requires excellent cross-business function relationships to ensure account business is completed effectively and efficiently.
What you will be doing:
Business Management
• Develop and execute business plan and account strategy at a Global level in line with customers time to market requirements
• Help and guide the outside Sales personnel, Engineering, Product Management and Industry Marketing to identify new business opportunities and to execute strategy.
• Drive completion of running opportunities/projects and new developments thru account managers
• Review and coordinate project activities and account receivables with account managers
• Maintain the "big picture"
• Decision making with regard to strategic positioning, product selection and promotion within customer responsibility
• Relationship building and strengthening with multiple internal disciplines to ensure satisfactory response to global customer issues (such as logistics solutions, quality complaints responds, pricing, safety stock planning, customer service requirements, product developments)
• Research and evaluation of customer market activities, internal and external data (markets, competition, technologies, trends) in order to understand how environmental, technical, political and other business changes will impact customer needs
• Oversee the complete project pipeline to ensure long term development
Maintain Customer Relationship
• Create and maintain a good trusting relationship with customer's management
• Sell the value propositions of TE Connectivity's products and services
• Understand the customer and the customer expectations/requirements
• High level decision making and influencing
• Negotiate and implement (global) contractual agreements (pricing, GPA, logistics, quality)
• Regular interaction with the customer to follow up on quotes, projects, delivery and quality issues. e.g. Quarterly Business Review (QBR) meeting with customers and negotiation for business win and market share gain.
Other Duties
• Internal reporting of projects and other business activities
• Manage a team of people with and without direct reporting relationships
• In charge of developing and maintaining strategic account plan
• Manage the impact of production transfers
Key Goals & Objectives/Measurements
• $ Revenue, Market Share growth
• Project pipelines, Design Win
• Customer penetration
• Customer satisfaction
• Profitability
What your background should look like:
• Must have a bachelor's degree in Science, Engineering, Business Administration or equivalent level of practical experience
• Minimum seven to ten years professional Sales & Marketing level experience
• Familiar with the Global Electronics Manufacturing Services (EMS) Industry
• Proven business win experience
• Needs a professional level of business acumen and good commercial understanding
• Needs a good understanding of technical complexities
• An academic qualification in an Engineering/Science/Technology competence is preferred
• Should have had previous experience in account planning and relationship management
• Optimally have a deep and broad knowledge of the TE Connectivity technology and product portfolio and the markets they serve
• Should have had previous exposure to TE Connectivity processes and structures
Particular Skills & Abilities Required
• Excellent relationship and communication skills
• Strong interpersonal and influencing skills and the ability to build strong, credible relationships with multiple organization functions (inside and outside of TE)
• Strong project management skills
• Strong selling, presentation and negotiation skills
• Clear, strategic thinker with the ability to execute on priorities
• Ability to work to deadlines and challenging targets
• Ability to identify and pursue new business opportunities in line with business plans
TEGTA19
Competencies
Values: Integrity, Accountability,Teamwork, Innovation
About TE Connectivity
TE Connectivityis a $13 billion global industrial technology leader creating a safer, sustainable, productive, and connected future. Our broad range of connectivity and sensor solutions, proven in the harshest environments, enable advancements in transportation, industrial applications, medical technology, energy, data communications, and the home. With nearly 80,000 employees, including more than 8,000 engineers, working alongside customers in approximately 150 countries, TE ensures that EVERY CONNECTION COUNTS. Learn more at
www.te.com
and on
LinkedIn
,
Facebook
,
WeChat
and
Twitter
.
What TE Connectivity offers:
We offer competitive total rewards compensation. Our commitment to our associates includes offering benefit programs that are comprehensive, competitive and will meet the needs of our associates.
Generous 401(k) Plan
Tuition Reimbursement
Benefits start on day one
Charity Donation Matching Program
Competitive Paid Time Off
Employee Resource Groups
Employee Stock Purchase Program
Healthcare for Associates and Families
Health and Wellness Incentives
Life Insurance and Disability Protection
Throughout our Global reach and various Business Units, we take a balanced approach to the benefits we provide. Many benefits are company-paid, while others are available through associate contribution. Specific benefit offerings can vary by location.
.videocomponent8ae3a91ad732ccb9 a{ border: 1px solid transparent; } .videocomponent8ae3a91ad732ccb9 a:focus{ border: 1px dashed #5B94FF !important; outline: none !important; }