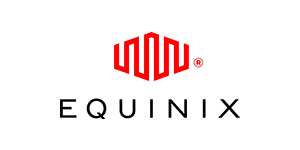 Global Legal Solutions Representative at Equinix, Inc.
Tampa, FL 33601
Global Legal Solutions Representative
Equinix is one of the fastest growing data center companies, growing connectivity between clients worldwide. That's why we're always looking for creative and forward thinking people who can help us achieve our goal of global interconnection. With 200 data centers in over 24 countries spanning across 5 continents, we are home to the Cloud, supporting over 1000 Cloud and IT services companies that are directly engaged in technological innovation and development. We are passionate about further evolving the specific areas of software development, software and network architecture, network operations and complex cloud and application solutions. 
At Equinix, we make the internet work faster, better, and more reliably. We hire talented people who thrive on solving hard problems and give them opportunities to hone new skills, try new approaches, and grow in new directions. Our culture is at the heart of our success and it's our authentic, humble, gritty people who create The Magic of Equinix. We share a real passion for winning and put the customer at the center of everything we do.
The Global Legal Solutions Representative updates orders, contracts and processes as needed. They support the Global Legal Solutions team in creating and maintaining global processes.
Responsibilities
Reviews and revises customer requests made on order forms, order amendments and related agreements (such as Novations and Waivers) using pre-approved modifications to ensure customer contracts properly protect and reflect the customer and Equinix's position and are approved for Sales in a timely manner
Reviews and updates Non-Disclosure Agreements and other related documents or processes
Handles other related contract administration duties as requested by management
Responsible for monitoring or distributing general contract requests from Sales team reps in Apttus
Assists Contracts Team to ensure proper approvals for contract execution/process are obtained and valid
Supports Sales by retrieving customer contracts and providing deal status
Upholds global consistency for orders, other legal contracts, and processes
Reviews input from appropriate global business functions and cross-functional teams as needed to complete contracting documents
Responsible for answering both internal and external contract content questions
Works closely with Sales department and Sales Operations on customer contracts and requests
Evaluates Legal requests/contracts issues to ensure compliance to company policies
Ability to multi-task, set appropriate priorities with clients, and deliver results within agreed timelines
Notifies the appropriate parties of any non-compliance
Willingness and ability to work with a large number of individuals in various departments around the globe
Ability to serve a wide range of client groups within the Company by recognizing and responding quickly and pragmatically to urgent situations and demanding clients
Qualifications
1+ years experience updating contracts preferred

Associate's or Bachelor's degree preferred
Exercise mature and reliable judgment while enjoying the Company's enthusiastic, informal and fast-paced environment.
Must possess a great sense of humor.
Experience working with sales, marketing, or product development organizations.
Excellent communication and organizational skills.
Team player with a customer service focus and the ability to relate to employees with a wide variety of personalities and functional expertise.
Tampa, FL metro area preferred.  No relocation monies are available.
Equinix is an equal opportunity employer. All applicants will receive consideration for employment without regard to race, religion, color, national origin, sex, sexual orientation, gender identity, age, status as a protected veteran, or status as a qualified individual with disability.