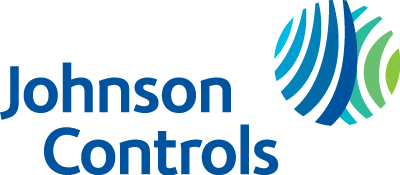 Global Material Control Manager at Johnson Controls
Milwaukee, WI
Global Material Control Manager - WD30067819087
Johnson Controls is a global diversified technology and industrial leader serving customers in more than 150 countries. Our 130,000 employees create quality products, services and solutions to optimize energy and operational efficiencies of buildings; lead-acid automotive batteries and advanced batteries for hybrid and electric vehicles; and interior systems for automobiles. Johnson Controls, Inc. is an equal employment opportunity and affirmative action employer and all qualified applicants will receive consideration for employment without regard to race, color, religion, sex, national origin, age, protected veteran status, sexual orientation, gender identity, status as a qualified individual with a disability or any other characteristic protected by law.
RESPONSIBILITY LEVEL:
Lead the continuous improvement of the Global Material Control processes, tools, and skills of the global organization to improve performance, and support growth. Key measure responsibilities for Delivery Performance, Inventory, Staffing – Salary and Indirect Materials, People Development and Profit Planning / Budgeting.  Implement tools and processes that improve operating efficiencies and reduce cost and supporting supply chains.  Influence/Educate/Support manufacturing operations to improve skills, processes, tools, and key measure performance. Work with PBU presidents and Vice president of Operations to identify business needs and partner with plant managers, local materials managers and PBU Material Control Managers to improve performance.
PRINCIPAL DUTIES:
1.   Conduct GISC plant material control assessments, identifying key actions supporting road map for improving material control maturity to optimize inventory and meet customer service levels.  Track and drive Action Plans within plants assigned to achieve Maturity Levels in Material Control principle according Leadership expectations.
2.   Evaluate inventory planning and reporting along with plant detail-level actions to drive improvement, and minimize Excess and Obsolete Inventory in plants assigned.
3.   Evaluate Supply Chain Management process knowledge and drive implementation for Best Business Process are address within Johnson Controls Manufacturing System (JCMS) and supply chain including Supply Planning, Master scheduling, Sales order management, Make and Buy planning, capacity analysis, shop floor scheduling and order management, purchase order planning & management, warehouse management, shipping & receiving, material movement and control, transportation management.
4.   Knowledge of ERP systems, Continuous Improvement, Lean Principles, Budgeting, Planning, Financial P&L, Team Development, Program Launch and Balance Out, Electronic Commerce, Project Management in plants assigned.)
5.   Lead implementation for tools and processes that improve operating efficiencies and reduce cost within LOB's and supporting supply chains.  Influence/Educate/Support manufacturing operations to improve key measure performance.
6.   Track identified KPI's along with actions to close gaps to targets.  Identify and track key operational metrics with actions to close gaps to established targets.
7.   Manage Supply Chain Management activities across multiple units / financial entities / foreign borders.  Multiple suppliers, customers, products and processes within scope of responsibility.
8.   Maintains effective working relationship and communication with all plants and departments.
9.   Travels 50-75% of the time
Job
 Supply Chain & Procurement
Primary Location
US-WI-Milwaukee
Organization
 Bldg Technologies & Solutions
Overtime Status
-Exempt