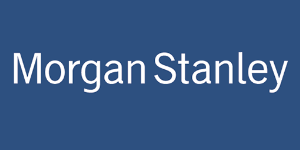 Global Multi-Asset Team Junior Portfolio Specialist at Morgan Stanley
New York, NY
Global Multi-Asset Team Junior Portfolio Specialist
Job Number:
  3142397
Posting Date
:  Nov 22, 2019
Primary Location
:  Americas-United States of America-New York-New York

Education Level:  Bachelor's Degree
Job
:  Asset/Investment Management

Employment Type:  Full Time

Job Level:  Analyst

Morgan Stanley Investment Management (MSIM) is a global provider of investment products and services to institutional clients across multiple asset classes. The Firm offers a wide range of global equity, fixed income and asset allocation solutions across both public and private markets. 

 

The Global Multi-Asset team applies a top-down macro investing approach across a variety of asset classes, including global stocks, bonds, currencies and commodities.  The team manages over $7bn in assets for a diverse range of clients primarily in separately managed institutional accounts, as well as in on and offshore mutual funds and. 

 

The Global Multi-Asset (GMA) Team Junior Portfolio Specialist will assist the GMA product specialist team in servicing existing clients, coordinating information requests for new client opportunities, assisting with portfolio risk and performance analytics, and acting as liaison with internal departments for client support and management. The position level for this role is Analyst/Associate, depending on experience level.

 

 

KEY RESPONSIBILITIES:

 
Work alongside the Global Multi-Asset research and investment team to understand the team's investment outlook and investment rationale behind portfolio positioning; communicate investment outlook and rationales to existing and potential clients in writing.

Draft accurate and timely written responses as well as compile risk, positioning, and performance data in response to queries from existing and potential investors.

Assist with writing weekly, monthly and quarterly performance and portfolio positioning reports for existing clients.

Gather, review and apply data from internal and external sources to support ongoing and ad hoc client reporting requirements.

Serve as liaison within MSIM to Legal, Compliance, Risk, Trading and Operations teams to ensure successful coordination and maintenance of institutional client accounts and prospective new business opportunities.

Oversee the gathering and explanation of data and investment process required in Request for Proposals (RFPs) and other questionnaires.

Play key role as liaison between GMA team and Sales & Marketing departments, updating and customizing marketing materials for global asset gathering opportunities and serving as resource for inquiries.

Assist with analytics such as performance and risk attribution.

Perform competitor analysis and market research as needed.

Perform related duties as assigned.
An undergraduate in business, finance or other related field; 1-4 years of experience in the asset management or brokerage industry, in an investment, research or marketing capacity preferred.
Strong quantitative skills and experience in use of Microsoft Excel, PowerPoint and Word.

 

Ability to communicate effectively both verbally and in writing; understand and distill complex concepts clearly and understandably.

 

Team player who enjoys working with others and reaching out proactively throughout the firm to gather information; consensus-builder.

 

Self-starter with drive to be successful and ability to manage and execute simultaneous projects and tasks without reminders.

 

Strong attention to detail.