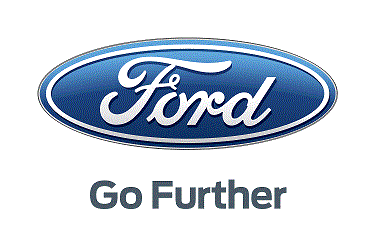 Global Strategy Analyst from Ford Motor Company
Allen Park, MI
Position Description

We are seeking exceptional candidates to join Ford's Global Strategy team. Join a highly collaborative group that plays a vital role helping to set the strategic direction for Ford Motor Company. In this role, you will have extensive interaction with Ford senior management on a number of strategic projects. Candidates should be top performers who are willing to work diligently in an unstructured environment where initiative, creativity, maturity, and enthusiasm for learning are highly valued.

\n\n\n\n

Responsibilities


Support development of transformational strategies, including:

Assisting strategic decision making from an enterprise point of view through externally informed insights
Performing analysis on various topics

Distill data, insights, and information into clear and compelling presentation materials
Develop financial models and analysis to support strategic studies and business model development
Job Requirements
Basic Qualifications:
Bachelor's Degree in Business, Economics, Engineering or relevant technical degree
3+ years of experience in a strategic or business/finance role in automotive, mobility, or management consulting
Preferred Qualifications:
MBA
Specific assignments in or exposure to Product Financial Analysis, Marketing Finance (Variable Marketing and Pricing), Product Planning & Strategy, and Profit Analysis/Reporting are preferred
Ability to seek out and process relevant information to formulate a strategic point of view
Strong business acumen and analytical skills
Knowledge of financial reporting preferred
Ability to think creatively and develop new ideas and innovations
Teamwork skills - Must work well within a cross-functional team and across the Ford enterprise
Outstanding oral and written presentation skills - able to communicate ideas in a clear, concise, and compelling manner
Ability to influence others through communication of thoughts and ideas
Ability to proactively plan, organize and drive for results


Join our team as we create tomorrow! We believe in putting people first, working together, and facing challenges head-on, because we're Built Ford Tough. We're one team striving to make people's lives better while creating value, delivering excellence and ultimately going for thewin.

Candidates for positions with Ford Motor Company must be legally authorized to work in the United States on a permanent basis. Verification of employment eligibility will be required at the time of hire. Visa sponsorship is not available for this position, TN visa holders may be considered.

Ford Motor Company is an equal opportunity employer committed to a culturally diverse workforce. All qualified applicants will receive consideration for employment without regard to race, religion, color, age, sex, national origin, sexual orientation, gender identity, disability status or protected veteran status.