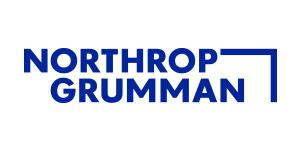 GMD GS LSS Deputy Product Manager - System Engineering at Northrop Grumman Corporation
Huntsville, AL
Job Description
Engineering
Embark on a career putting innovative, reliable, and agile products and ideas into orbit, and beyond. Northrop Grumman has opportunities waiting for you that play a vital role in human space exploration, national defense, and scientific discovery, supporting multiple programs across the universe. With us, you'll discover a culture of curiosity and collaboration that will have you Defining Possible from the day you start. Our space systems connect and protect millions of people on earth every day, now and for the future. Explore your future and launch your career today.
Northrop Grumman is seeking a Product Deputy Product Manager - Systems Engineering for the Space Launch and Missile Defense Systems Ground Based Mid-Course Defense (GMD) Ground Systems (GS) LSS (Launch Support Systems) program located in Huntsville, AL.

Responsible for GMD Ground Systems LSS (Launch Support Systems) daily product execution, cost, schedule, staffing, team building, customer satisfaction, compliance with organizational processes and procedures, maintaining relationship with our prime contractor Boeing, keeping program leadership and Government customer apprised of product status. Executes day to day operations of the LSS Product as the LSS Deputy Product Manager, ensuring efficient and timely execution of all aspects of the LSS mission.
Duties also include leadership and daily execution for the LSS Product Team:
- GBI (Ground-Based Interceptor) Launch Manager
- GBI Maintenance Manager
- TRAIN / Test Command Launch Equipment Ground Booster (TCGB)
- Product Re-Architecture
- Integration / Product Support
- Launch Station Equipment
In this position the successful candidate will also perform as a key Leadership Team member reporting to the LSS Product Manager and be responsible for day-to-day communications, performance assessment and feedback of the LSS Team Members.