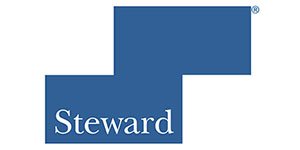 GME PROGRAM DIRECTOR Urology Residency -Las Vegas, NV at SJMC Physician Services
Las Vegas, NV
We are seeking a highly trained, well-experienced Urology Program Director for an exciting opportunity to develop and start up a new urology residency program at MountainView Hospital/ Sunrise Health GME Consortium , Las Vegas, NV. The Urology residency will complement our established Internal Medicine, General Surgery, OB/GYN , Transitional Year, Anesthesiology and Emergency Medicine residencies.

The new Program Director will be employed by the largest clinically integrated urology group in Nevada (12 board certified urologists , 2 radiation oncologists, 3 mid-level providers) . The group has infrastructure to assure seamless clinical integration.

This group is dedicated solely to urology, offering a full spectrum of treatment including open surgery, minimally invasive surgery, as well as radiation or medications. With a wide range of subspecialists including female urology, endourology and robotics, they are able to fulfill their mission of providing the best possible care for each individual patient. They encourage their patients to understand options and to be an active partner in their treatment planning. The group is also involved in teaching general surgery residents at MountainView Hospital. The group has infrastructure to assure seamless clinical integration.

They offer a highly competitive salary with bonus structure and full benefits package in a city with a reasonable cost of living and quality lifestyle. The program Director will also be on an accelerated partnership track. Call coverage is 1:6

The position is also supported by Mountainview Hospital, a part of HCA Healthcare, the largest hospital corporation in America, which has dedicated resources to assure clinical and academic success.

PROGRAM DIRECTOR MANDATORY REQUIREMENTS:
-Candidate professional requirements are as specified in ACGME Accreditation Requirements (copy provided upon request), including Board Certification in Urology

MINIMUM REQUIREMENTS:
-Three years PD or APD experience preferred
-Current faculty/teaching involvement

RESPONSIBILITIES:
Under the direction of the hospital GME DIO and Division Vice President:
-The Program Director is responsible for the development, general administration, curriculum planning, recruitment, and teaching and supervision of the Urology Residency Program.
-The Program Director establishes the strategic direction of the Program and is responsible for the standards, quality and reputation of such.
-The Program Director is expected to support integration of the Urology Residency Program with physician practices and hospital clinical services in a manner that enhances value and quality, and that promotes an optimal environment for professional practice and medical education.