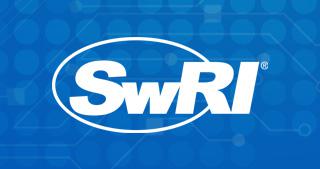 GRADUATE STUDENT - STUDENT ANALYST - SOFTWARE TESTING at Southwest Research Institute
San Antonio, TX
Job Summary:
Join our Mechanical Engineering Division as an Intern! Work on a team to develop fluid and thermodynamic software tools such as NPSS. Activities include program interface development, software testing, code infrastructure development and code development. Assist in the development of software and diagnostic tools to enhance data collection and analysis, machinery system modeling, the diagnosis and solution of existing machinery problems, and the design of improved fluid handling machinery systems. Open for a local student.
Education/Experience:
Must have at least a 3.0 GPA. Must be enrolled in an accredited university pursuing a BS (at Junior level) or MS in Computer Science or related. Must be proficient with C++ programming language and have demonstrated experience in code development. Familiarity with the NPSS code is a plus. Experience in both Windows and Linux operating systems is a plus; coursework, research or industry experience in software, code development, or robotics is desired. A valid/clear driver's license is required.
Special Considerations:
Applicant selected will be subject to a government security investigation and must meet eligibility requirements for access to classified information. Applicant must be a U.S. citizen.
Job Locations: San Antonio, Texas
Paid sick days
Retirement / Pension Plans
Gym Memberships
Long Term Disability
Professional Development
Merchandise Discounts
Employee Referral Program
On Site Cafeteria
Medical, Dental and Vision
Health Care On Site
Parking
Flexible Spending Accounts
Employee Events
Military Leave
Paid Holidays
Vacation/paid time off
Tuition Reimbursement