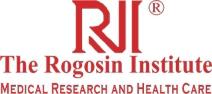 Grants & Contracts Specialist at The Rogosin Institute
Manhattan, NY 10021
The Rogosin Institute (RI) is a not-for-profit medical care and research organization affiliated with NewYork Presbyterian Hospital and Weill Cornell Medicine. Rogosin is one of the premier centers for the diagnosis and management of kidney disease in the country.  The Institute also treats patients with diabetes, hypertension, lipid disorders and cancer and conducts research in these areas.
The Clinical Research Department at RI seeks an experienced Grants and Contracts Specialist to join our team.  Job duties include coordinating and administering all aspects of pre- and post- award activities of federally sponsored grants, cooperative agreements and contracts, including financial, administrative and compliance. Additional responsibilities will include development and implementation of program policies and procedures, running reports, data entry, and funding opportunity education. 
QUALIFICATIONS INCLUDE:
Advanced degree preferred.
At least two (2) years of experience in grants management, including pre and post award management, sub-contract management, financial analysis, budgeting and compliance.
Experience with NIH and other federal funding agencies.
Knowledge of government regulations and policies, and compliance regulations.
Ability to manage multiple large-scale projects and work under deadlines.
Strong math, organizational, interpersonal and analytical skills.
Effective communication skills.
Clinical trial experience preferred.
We offer a competitive salary and benefits package. EOE M/F/D/V.
Interested applicants should forward an updated resume and salary requirement to: did9005@nyp.org
rogosin.org