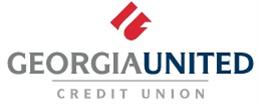 Graphic Design Specialist at Georgia United Credit Union
Duluth, GA 30097
CAREER OPPORTUNITY
Georgia United Credit Union is a full service financial institution founded in 1958.  As an organization that is committed to service, our vision is to become the financial institution and employer of choice by consistently exceeding our member and employee expectations. 
We are seeking a Graphic Design Specialist to work at our Duluth (Sugarloaf Parkway) office.  This position is responsible for supporting a wide range of design functions to implement the Credit Union's external and internal marketing programs.  Supports the creative development of product marketing, advertising and promotional programs to ensure a smooth and efficient process. Aid in the development and implementation of a strategic and proactive brand guidelines. Align closely with marketing strategies and campaigns to reinforce Georgia United's message.
Responsibilities:
Supports creative for all Credit Union services and products and ensures overall quality, accuracy, timeliness and tracking of creative activities.

Creates compelling designs to promote marketing efforts and engage members, non-members and/or B2B, ensuring brand design and guidelines are followed.

Supports member communications (graphics) to ensure that members are properly informed of Credit Union services and products.

Assists with maintaining and developing brand guidelines and ensures guidelines are up to date.

Assists in the development of in-branch digital signage.

Reviews documents to ensure they align with brand guidelines and follow the correct set of standards.

Supports branch merchandising efforts and signage.

Stays informed of developments in the graphic design field.

Supports effective communication.

 

Edits, proofreads the design work for errors.

Ensures that the Credit Union's professional reputation is projected and maintained

.

Encourages collaboration within the design/marketing team.

Promotes and establishes strong, positive and productive working relationships within the organization through commitment to the company's vision statement, core values and business principles.
Qualifications:
Bachelor's degree in

Marketing

with focus in

Graphic Design, Fine Arts, or related field

.

Minimum 2

years'

experience in Graphic Design

.

Proficient in Adobe Creative Cloud programs, including but not limited to: Illustrator, InDesign, After Effects.

Understanding of marketing and promotion techniques.

Computer proficiency with MS Office, including Word, Excel and PowerPoint, Internet, and Email.

Preferred by not required: Experience with video equipment and film & video editing.
We offer competitive compensation and a multiple-option benefit package including health, vision, dental, basic and optional life insurance, short and long-term disability, AFLAC, paid time off, annual time off, service day, Traditional and Roth 401(k) plans and company matching, flexible spending account and tuition assistance.
All applications for employment must be submitted using Georgia United's online careers website. Only candidates meeting the minimum qualifications and requirements will be considered for employment opportunities.
To apply for opportunities, please visit: https://bit.ly/2lNuv0Q 
Georgia United Credit Union is proud to be an Equal Opportunity Employer
Georgia United participates in E-Verify