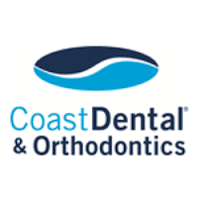 Oral Surgeon at Coast Dental
Tampa, FL 33634
Seeking (Oral Surgeon) to join a thriving group practice led by the dentist who founded it!
Coast Dental was founded by Dr. Adam Diasti in 1992 and he continues to run the day-to-day operations. He understands what Specialists need to enjoy a rewarding career. We understand the importance of providing the on-going values of patient-centered care.
As an Oral Surgeon you will be supported by many surrounding offices both internal and external.  Coast Dental's supported providers can expand their knowledge and skills while partnering closely with practice peers and industry experts.
We strive to create a warm, inviting experience for our patients and an enjoyable atmosphere for our team members.  When you join Coast Dental, it's your name on the door.
Our goal and mission are to make it easy for you to provide excellent patient care and together we can do so much!
Our affiliated employees enjoy these benefits:
Clinical autonomy from diagnosis to case completion
Continuing education & training
Health benefits and 401(k) plan
and more…
Our Oral Surgeons' treats conditions, defects, injuries, and aesthetic aspects of the mouth, teeth, jaws, and face.
Duties and Responsibilities
Treat conditions, defects, injuries, and aesthetic aspects of the mouth, teeth, jaws, and face.
Examine patients to determine the nature of the condition affecting the patient, utilizing x-rays, dental instruments and other diagnostic procedures.
Perform removal of diseased and impacted teeth.
Place implants used to replace missing teeth.
Administer anesthesia services.
Provide preventive dental services and education in oral and dental hygiene.
Supervise office staff, including hygienists, dental assistants, receptionists and other office staff.
Adheres to safety protocols and processes including but not limited to ensuring protective equipment is utilized and OSHA/Bloodborne pathogen requirements are followed.
Participate in morning huddles, chart reviews and routine office meetings.
All other duties and responsibilities allowed under applicable state laws and regulations.
Job Qualifications Title
Qualifications
Job Qualifications
Knowledge, Skills, and Abilities
Commitment to quality patient care and enjoy educating patients on dental health.
Effective communication skills; demonstrates professional and courteous demeanor with patients.
Qualifications (Experience, Education, Licensure, Certification)
DDS or DMD degree, licensed in state in which practicing or have the ability to obtain licensure upon graduation.
Completion of an oral surgery residency program.
Current Advance Life Support (ALS) and cardiopulmonary resuscitation (CPR) certificate.
Working Conditions
Oral Surgeons work in areas that are highly visible and designed and furnished to make a good impression. Most work stations are clean, well-lighted, and relatively quiet. Work is sedentary in nature.
Employment Type: Full Time
Years Experience: Less than 1 year
Bonus/Commission: No