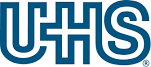 Great Outpatient Psychiatry Opening at St Louis' Premier Choice at Universal Health Services
St. Louis, MO
Great Outpatient Psychiatry (General) Opening at St Louiss Premier Choice for Behavioral Medicine.
Saint Louis Behavioral Medicine Institute in St Louis, Missouri is seeking a Psychiatrist to join their team of Outpatient providers.  Physicians at SLBMI work in a collegial, supportive and caring environment that offers work/life balance while allowing you to live in a great community. There is opportunity for professional and personal growth working with a diverse patient population, other physicians, clinical staff and administration.
THE POSITION DUTIES
Provide continuum of Outpatient services.
Provide assessment, treatment recommendations, etc.
Collaborate with treatment team
NO in-patient responsibilities
Flexible hours
COMPENSATION:
Full medical benefits package: Medical, Dental, Vision & supplemental insurances
Paid Malpractice Insurance, including tail coverage
401k with company match
Paid Time Off, CME, 7 Paid Holidays per year
Saint Louis Behavioral Medicine Institute is a comprehensive, interdisciplinary behavioral health facility.   The institute brings together individuals from a diverse group of health disciplines.  This diversity allows the Institute to offer coordinated treatment and consultation.  Our specialized programs and our ability to provide continuum of care for all age groups, makes us a unique and powerful national resource for those seeking the most advanced behavioral health care available.
Website:  https://www.slbmi.com/locations
"SLBMI" is an academic affiliate of St. Louis University Health Science Center. Our faculty and staff support the academic mission of the University in many ways.  We are frequent contributors to professional journals and regularly participate in professional meetings.  Additionally, we support the University in advanced training of family practice residents, psychologists, social workers, and medical students.
CONTACT ME FOR MORE DETAILS OR TO APPLY!
Avis Corbett | In-house Physician Recruiter 
Universal Health Services | St. Louis Behavioral Health Institute
O: (629) 208-5538 | M: (615) 714-8985
Connect with me on LinkedIn
St. Louis Behavioral Health Institute is owned and operated by a subsidiary of Universal Health Services, Inc. (UHS) one of the nations largest hospital management companies.