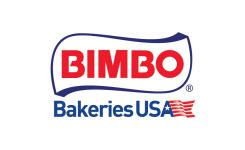 Grocery Clerk at Bimbo Bakeries USA
Sun City, AZ
Job Description
Have you ever enjoyed Arnold®, Brownberry® or Oroweat® bread? A Thomas'® English muffin or bagel? Or perhaps snacked on a Sara Lee®, Entenmann's® or Marinela® cake or donut? If the answer is yes, then you know Bimbo Bakeries USA!
Bimbo Bakeries USA is part of Grupo Bimbo, the world's largest baking company with operations in 32 countries. Bimbo Bakeries USA ("BBUSA") includes BBUSA and its subsidiaries and affiliated entities, including, but not limited to, Wholesome Harvest Baking, East Balt, and Acelerada. BBUSA employs 20,000 associates across the U.S. in bakeries, sales centers, corporate offices and on sales routes to ensure our consumers have the freshest products to feed their families at every meal. But our associates come to work for much more – the chance to feed their own lives through exciting work that offers the opportunity to make a real difference in their professional and personal lives every day.
Top Reasons to Work at Bimbo Bakeries USA as a Grocery Clerk:
Great starting pay: $12.00 per hour
401K for retirement
PTO eligible
Company sponsored wellness and discount programs available to take advantage of 
Grocery Clerk Position Summary:
The Grocery Clerk provides world-class customer service, responding to customer inquiries, and working quickly to solve problems while maintaining positive customer relations.? 
Store Clerk Key Job Responsibilities: 
Maintain a safe working environment for customers and fellow associates while following BBU, OSHA, and governmental safety rules and procedures
Courteously greet and assist customers. 
Maintain product displays and stock shelves with products and rotate product to ensure optimal supply and product mix
Manage inventory levels by receiving and checking in products according to company procedures. 
Enters and maintains records of customer purchases and prepares status reports using cash registers and/or computer systems. 
Performs and assists other BBU associates with outlet transactions as required. 
Schedule Hiring for:
Days: Sunday - Saturday; Days off vary
Shift Start Time: Varies
This is a part time position scheduling up to 29 hours per week