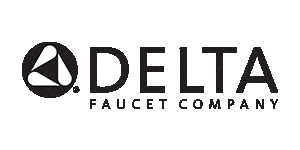 Group Leader at Delta Faucet Company of Tennessee
Jackson, TN
Job Description
Purpose:
Provides supervision and leadership to the production work groups and team leaders on the modified shift with a typical working schedule of 5:30pm to 2:30am.  This position is responsible for adherence to safety policies, developing and mentoring people, improving processes, reducing costs, quality assurance, training, on-time delivery, and employee engagement.
Responsibilities:
Responsible for performing short to mid-term planning for budget management, project coordination, leading improvement activities, and supervision of production team members/shift day-to-day activities. This position will coordinate and/or participate in safety, quality, delivery and cost improvement projects. Other areas of responsibility include development of team leaders, support of new product launches, development of standardized work procedures and finding innovative solutions to issues.
Works with cross functional teams within the plant and organization to meet goals and objectives, establishes a reciprocal environment within the shift, and a strong working relationship with other shifts for the success of the department and plant.
Lead and promote a dedicated approach to ensure a safe working environment
Participate in the selection process of Team Leaders
Promote 5s activities
Complete required audits
Lead, promote, and support continuous improvement activities
Plan and facilitate lean manufacturing activities
Utilize visual aids for reporting and continuous improvement
Apply data analysis tools
Appropriately staff and schedule departmental personnel with planning to ensure production requirements are met at lowest possible cost
Participate in the training of new team members
Observe and coach team members on work related issues
Prioritizing departmental activities
Develop Team Leader skills
Develop, revise, and adhere to standard work
Delivery schedule attainment
Support new product launch efforts
Oversee Team Member vacation time and record absenteeism
Other duties as assigned
Education & Experience:
You will possess a Bachelors degree in Engineering, Business Management or related field with a minimum of five years supervisory experience, preferably in a manufacturing environment (or equivalent combination of education and experience)
Deeply strong team leadership and cross-functional interpersonal skills
Excellent analytical skills
Strong development/mentoring background.
Ability to work under pressure and meet deadlines
Ability to work with high a degree of reliability and self-reliance
Excellent interpersonal skills
Computer literacy with ability to learn new computer software programs
Company
Delta Faucet Company of Tennessee
Shift
Full or Part Time
Full time

Masco Corporation (the "Company") is an equal opportunity employer and we want to have the best available persons in every job. The Company makes employment decisions only based on merit. It is the Company's policy to prohibit discrimination in any employment opportunity (including but not limited to recruitment, employment, promotion, salary increases, benefits, termination and all other terms and conditions of employment) based on race, color, sex, sexual orientation, gender, gender identity, gender expression, genetic information, pregnancy, religious creed, national origin, ancestry, age, physical/mental disability, medical condition, marital/domestic partner status, military and veteran status, height, weight or any other such characteristic protected by federal, state or local law. The Company is committed to complying with all applicable laws providing equal employment opportunities. This commitment applies to all persons involved in the operations of the Company regardless of where the employee is located and prohibits unlawful discrimination by any employee of the Company.

Masco Corporation is an E-Verify employer. E-Verify is an Internet based system operated by the Department of Homeland Security (DHS) in partnership with the Social Security Administration (SSA) that allows participating employers to electronically verify the employment eligibility of their newly hired employees in the United States. Please click on the following links for more information.

E-Verify Participation Poster: English & Spanish
E-verify Right to Work Poster: English, Spanish

No visa sponsorship is available for this position, unless specified within the job description.

#LI-DNI 

#CB, #MONS-PLUMB