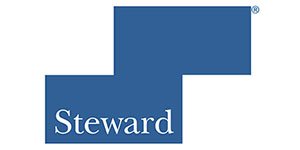 Gynecology Oncology Opportunity in San Jose, California at SJMC Physician Services
San Jose, CA
Thriving, professionally run, surgery-only practice in San Jose, CA, is expanding in order to keep up with the needs of the community.

Qualified Candidates:
- Board certified or board eligible in gynecology oncology
- Must be able to attain a California state medical license
- Excellent communication skills
- Welcome the challenges and rewards of private practice
- Strong OR support with limited call
- No ER call

Incentive/Benefits Package:
- Competitive starting salary and generous sign-on bonus
- Comprehensive benefits package
- Full schedule autonomy
- Partnership available after year 2

About Good Samaritan Hospital:
- 474-bed facility located in the heart of Silicon Valley
- Designated STEMI receiving center in Santa Clara County
- Cardiovascular services using state-of-the-art technology in diagnostic and interventional offerings as well as electrophysiology services
- Robotics and Mona Lisa Touch are available
- Innovative robotics program for orthopedics, spine, general surgery, bariatrics, gynecology and urology
- Robust orthopedics and spine care program with dedicated inpatient unit
- Expert high-risk obstetrics care with a Level III NICU
- Comprehensive behavioral health for inpatient and outpatient care
- Full-service oncology care with multi-modality treatment, clinical trials, nurse navigation, survivorship, outpatient infusion and a five-time recipient of the ACoS Outstanding Achievement Award

As a major technology hub and one of the largest cities in Northern California, San Jose is home to a diverse community with many different cultural and art offerings, great education, and a desirable place to live. Widely known as the center of innovation, Silicon Valley is also home to many national, state parks and beaches in the area and within close driving distance. The community offers college and professional sports teams, including an NHL and MLS team.