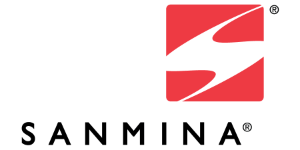 Hardware Engineering Manager - (46956) at Sanmina
Colorado Springs, CO
Category (For Job Seekers)
Engineering
Location
13147 - EMS Colorado Springs CO USA - Colorado Springs, CO 80918 US (Primary)

Job Description
Viking Enterprise Solutions has a rich history of leadership in providing storage and storage server platforms to hyperscale and enterprise data centers worldwide. The division leads the market with ultra-high capacity and high-end flash systems.  Viking Enterprise Solutions provides advanced data center products including solid-state memory and disk-based storage server appliances, JBOD storage systems and related products for a variety of data center and storage applications. Viking Enterprise Solutions products are tailored for integration into OEM, System Integrator and data center products.
​Viking Enterprise Solutions is proud to be part of the Sanmina family. Sanmina is recognized as a technology leader, providing end-to-end design, manufacturing and logistics solutions, maintaining a global footprint of design and manufacturing operations in 23 countries on six continents. 
Hardware Engineering Manager
Job Purpose:
In this key role, the Hardware Engineering Manager will head the activities for a hardware development team consisting of electrical and mechanical engineers, while technically contributing to the development process. The manager will obtain expansive storage experience based on leading edge industry technology adoption. Besides managing the activities of the engineering staff and providing hands-on technical contributions, the manager will also analyze problems and implement solutions with regard to production requirements, financial impact, product safety, and environmental concerns. This person will also identify project priorities and allocate resources accordingly as part of the job scope.  Additionally, this person will work with Program Management, Operations, and Fulfillment as needed to predictably develop and productize solutions.
Nature of Duties:
Lead a team of engineers with the goal of developing and productizing assigned projects
Build and promote a work environment that is highly collaborate and team-centric
Set performance expectations for individual employees and monitor their success in meeting these goals
Define budget, resources and schedule for each project implementation and provide concise status to the management team
Provide technical support for Viking Enterprise Solutions customers and provide status for each customer program engagement
Education and Experience:
BS degree in Electrical Engineering
10+ years of hands on experience in product design, preferably server based, rackmount solutions
3+ years of experience leading teams developing hardware products
Understanding of practical server implementations
Deep knowledge of electrical engineering principals and application
Experience in completing design engineering projects within cost, meeting schedule and delivering a quality product
Strong inter-disciplinary design knowledge and skills in embedded firmware, mechanical, regulatory, prototyping, validation, and test disciplines
Experience with customer interaction
Strong schematic and layout skills, preferable within Cadence Orcad/Allegro
Strong preference for understanding NVMe physical and protocol interfacing
Sanmina is an Equal Opportunity Employer – M/F/Veteran/Disability/Sexual Orientation/Gender Identity