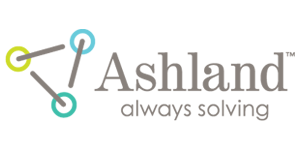 Head of Global Sourcing at Ashland, Inc.
Wilmington, DE 19801
Ashland LLC
Are you the kind of person that is always thinking, sketching, seeking, and adjusting? Who needs to understand how things work and then figure out how they can work better? Are you a passionate, tenacious, solver who loves to work with others who share your drive? Are you positive, constructive, and ingenious?
Are you always solving?
Then we'd like to meet you and bet you'd like to meet us.
Reporting to the VP of Supply Chain, EHS, Quality and Operations for Ashland LLC, the Head of Global Sourcing will be responsible for leading the procurement process through the effective management of a $1.5 billion global spend.
He/she will lead a team of ~ 50 people with accountability for raw materials, capital goods, indirect and MRO and will drive world-class performance in sourcing and procurement. As a member of the supply chain leadership team, this individual will play a visible role across the organization leveraging spend to improve productivity, optimize cost efficiency and align with the business strategies to optimize value.
The responsibilities of the position include, but are not limited to, the following:
Development and execution of Ashland's strategy for direct and indirect procurement including i) creating global scale and leverage of spend; ii) developing an integrated view across the business units; iii) delivering business unit cost and cash flow targets
Establish a powerful, contemporary and reliable sourcing structure, leveraging total spend across all businesses and categories, continuing to drive to low cost sourcing and evaluating reliable supply, delivery terms, and volume specifications in in line with the overall sourcing strategy
Oversee the management of existing supplier relationships and the selection of new sources of supply where needed and appropriate, ensuring high quality and cost-effective components are available in a timely manner to support a lean supply chain
Develop and implement purchase price change management process through standard practices and procedures to identify supplier price changes and recover or share the cost change with the customers
Define, develop, and oversee purchase forecasting, planning, and MRP processes
Define and drive performance metrics aligned to the overall strategic direction for procurement
Guide establishment of written policies and procedures that document key processes and oversee creation of a training curriculum for new buyers
Participate as a key supply chain leadership team member in cost reduction and process improvement initiatives throughout the company
Maintain understanding of the business requirements and strategies by participating in various team meetings, site visits, etc.  
Provide direction and expertise to the team regarding industry trends, new developments and procurement activity  
Build a diverse, high performing procurement organization, including the recruitment and development of talent
Strong integration and partnership with the business and supply chain
In order to be qualified for this role, you must possess the following:
A minimum of 10+ years of experience in sourcing and procurement functions including experience with both direct and indirect purchasing
Strong thought leadership in sourcing science, category management, combined with communication skills, drive, sense of urgency and problem-solving abilities, with track record of translating these into a coherent vision and strategy for the function, will be critical for the success of this individual
Ability to move between tactical and strategic thinking while staying focused on execution and results
Analytical mindset with ability to manage data and utilize key metrics to drive business initiatives
Experience managing and partnering with overseas suppliers
Excellent problem-solving skills with the ability to proactively identify potential issues and create timely solutions
Demonstrated skills in Problem Solving, Critical Thinking, Change Management, Project Management and Influencing Skills
Able to travel as necessary up to 35% both domestic and possible international travel
Bachelor's degree in Business, Supply Chain, Engineering, or related field
Lean manufacturing experience and a Certified Purchasing Manager certification is a plus
In more than 100 countries, the people of Ashland LLC. (NYSE: ASH) provide the specialty chemicals, technologies and insights to help customers create new and improved products for today and sustainable solutions for tomorrow. Our chemistry is at work every day in a wide variety of markets and applications, including architectural coatings, automotive, construction, energy, personal care and pharmaceutical. Visit www.ashland.com to see the innovations we offer.
 
At Ashland our vision is to be a leading, global specialty chemicals company whose inspired and engaged employees add value to all we touch. In fact our people, employees, customers and vendors define who we are. They are the driving force behind everything we do.
 
Not only do we value our customers but we value our employees, and we work to offer them a dynamic and challenging environment. We hold ourselves to high standards at Ashland, and we value integrity and honesty.
 
Ashland has a history of attracting the best people and keeping them. The reasons are simple: industry competitive salary and benefits, pay-for-performance incentive plans and a diverse work environment where employees feel challenged and valued. People come to Ashland and stay. As a growing Fortune 500 specialty chemicals company, we offer opportunities for development and advancement throughout our global organization. Our values define who we are and what we care about as a company. If you are looking for a relationship with a company instead of simply a job, this may be a great fit.
Ashland is proud to be an Equal Opportunity Employer Minorities/Women/Veterans/Disabled/Gender Identity/Sexual Orientation. 
All qualified applicants will receive consideration for employment without regard to race, color, religion, sex, gender identity, sexual orientation, national origin, or protected veteran status and will not be discriminated against on the basis of disability. NOTE:  We do not accept resumes from external staffing agencies or independent recruiters for any of our openings unless we have a signed recruiting agreement in place to fill a specific position.