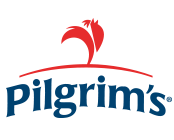 HEAD OF OPERATIONS- ITALIAN MEATS at Pilgrims Pride Corporation
Omaha, NE
Our Company, Your Opportunity:      
Plumrose USA is a company with an 80-year history of providing high quality, great tasting sliced meats, bacon, ham and ribs.  Plumrose was recently acquired by JBS, the world's leading provider of beef, chicken and pork, with a vision of building the company into a leader in Protein Centric Prepared Foods.  This is a unique opportunity to be in a start-up environment, with the backing of a Global CPG Powerhouse.  This is a role for someone who is looking for an entrepreneurial challenge in a company with aspirations to be leaders within the CPG world.  The position will have both strategic and tactical elements and the person may wear different hats.  This is an opportunity for people who want to think big, dream big and work to make big ideas a reality.
Our Mission:
To be THE BEST in all we do.  We are completely focused on our business, ensuring the BEST products and services to our customers, a relationship of trust with our suppliers and profitability for our shareholders.  All this, we do to provide an opportunity for a better future for all of our TEAM MEMBERS.


Role: 
This role will be responsible for managing the day to day operations of a new food manufacturing facility producing Italian Meats (Salami, Pepperoni and Prosciutto).  They will be part of a team responsible for finishing construction, procuring & selecting equipment, finalizing line placements as well as hiring and training of a new workforce.
After the plant start up, the  goal will be  to oversee the successful production of food products with the highest controls of quality and cost, while ensuring safe working environment, preventing injuries and accidents, remain compliant with Process Safety Management (PSM), OSHA and other safety and environment regulations.

Responsibilities:
Overall owner of Operations KPIs, including but not limited to:

Team member safety
Quality & Food Safety
Financial metrics
Schedule adherence
Relentless pursuit of company mission, operational excellence and quality products and services
Inspire leadership team on developing/implementing operational plans, policies, and goals aligning with strategic objectives in support of the business plan
Analyze, model and evaluate the effectiveness of operations and plant functionality for both internal and external services
Provide supervision, training, development, and performance management of direct reports
Coordinate the development of RCA's and Action plans to solve problems and make improvements
Face of Plumose in the local community
Responsible for setting the culture for the facility and upholding JBS Values
Give work directions, resolve problems, prepare schedules, and set deadlines to ensure timely completion of work
Manage and analyze costs and help prepare annual budgets
Manage and work closely with Plant functional leads including Safety, Quality, HR, Finance, Maintenance & Engineering
Working Conditions:
Work 45+ hours per week in production areas.  Exposed to all hazards present, including slippery floors, machinery, noise, extreme temperature variations, etc.
Skills and Qualifications:
To perform this job successfully, an individual must be able to perform each essential duty satisfactorily. The requirements listed below are representative of the knowledge, skill, and/or ability required. Reasonable accommodations may be made to enable individuals to perform the essential functions.
Bachelor's Degree in related field; work experience will be considered in lieu of educational requirements
7+ years of experience in food processing management
Experience with a start-up facility
Proven track record of high performance in a food processing plant, preferably in fermented and cured Italian meats (Salami, Pepperoni and  Prosciutto)
Basic understanding of USDA, OSHA and EPA regulations and requirements
Team player with effective communication skills
Strong math & reading/comprehension skills
Continuous Improvement & Supply Chain experience a plus
Computer skill such as Microsoft Suite (Excel, Word, PowerPoint, etc.)
Track recommendations and action items, work with senior leadership to implement proposed changes in a timely manner
Able to provide in-field support on a daily basis
Ability to work flexible hours
Bilingual (Spanish/English) a plus
EOE/M/F/Vet/Disabled