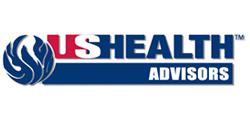 Health Insurance Sales Advisor at USHA
Frisco, TX 75033
We are looking for self motivated individuals, with work ethic, and desire to succeed.
Competitive and accountable team player who achieves results. Passion for Helping Other People Everything with high integrity and character. 
Someone who wants to make money now and be able to maintain that income for the future. 
No Phone or Sales Experiences Needed. 
Must have a positive mindset and have a thick skin to deal with rejection. 
Must be willing to learn and study all materials provide to become an expert about our products. 
Must be able to work full time. In this career, you will make a lot more than the average person, but you also have to work more than the average person. 
As an Advisor for USHA you'll work directly with Americas Self-employed small business owners and individuals to help them access an array of innovative and affordable benefit solutions. As demand for our products continue to increase you will advise clients on a portfolio of benefits designed for their unique situation. You will also provide trusted guidance to help them find the solutions that best fits their individual needs.
Sales Advisor Benefits Include:
Industry Leading Compensation

Weekly Advances (52 potential advances annually)

Performance Bonuses (16 potential bonuses annually)

1st Year Income Level Potential $100,000+ (Managers potential $250,000+)

Residual Income 

Stock Ownership Program

Free Company Generated Leads (NO COLD CALLING)

Exceptional Product Portfolio

Career Advancement based on merit