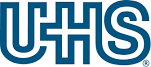 Health Records Clerk - (119117) at Universal Health Services
FOREST PARK, IL
Location
FOREST PARK, IL 60130 US (Primary)

Career Area
Support & Entry Level
Job Description
Health Records Clerkopportunity with one of the nation's largest and most respected hospital companies, Universal Health Services, Inc. (UHS) has built an impressive record of achievement and performance. Steadily growing from a startup to an esteemed Fortune 500 corporation, UHS today has annual revenue nearing $10 billion. In 2017, UHS was recognized as one of the World's Most Admired Companies by Fortune; ranked #276 on the Fortune 500, and listed #275 in Forbes inaugural ranking of America's Top 500 Public Companies. Our operating philosophy is as effective today as it was 40 years ago: Build or acquire high quality hospitals in rapidly growing markets, invest in the people and equipment needed to allow each facility to thrive, and become the leading healthcare provider in each community we serve.
Headquartered in King of Prussia, PA, UHS has more than 81,000 employees and through its subsidiaries operates more than 320 acute care hospitals, behavioral health facilities and ambulatory centers in the United States, Puerto Rico, the U.S. Virgin Islands and the United Kingdom.
Riveredge Hospital is a 210-bed leading psychiatric hospital dedicated to providing quality behavioral health services and trauma-informed care to children, adolescents and adults. The hospital offers inpatient, partial hospitalization, intensive outpatient and community residential programs. Riveredge is a Joint Commission approved, Top Performer and state licensed facility focused on short-term crisis stabilization programs. We are dedicated to our teamwork approach and provide compassionate and therapeutic environment, as well as offering a continuum of specialty programs through our inpatient, partial, outpatient and residential services.
Performs the clerical functions in the Health Information Department.  Answers the telephone and routes calls to appropriate staff.  Assists with discharge record processing.  Responsible for copying, sorting and distributing required physician documentation.  Responsible for filing completed charts in permanent chart file.  Responsible for retrieving charts from permanent file on as needed basis. Support unit clerk in organization and distribution of forms and charts.
Job Requirements
Must have a high school diploma.
RHIT Preferred, Bachelor/Associate Degree Preferred 
At least one year experience in a Health Information Management Department or business setting where job duties/responsibilities included answering telephones and working with a filing system. Typing ability and experience with personal computers preferred.
Must have the ability to prioritize work assignments, must possess good communication and basic math skills.  Must be able to work well with people as well as independently.
Responsible to:  The Director of Health Information Management 
Employees Supervised:  None
Interrelationships:  Interacts with all levels of Hospital, Medical and Allied Staff
Promotion From:  No formal line of promotion.
Promotion To:  Health Record Analyst, if appropriate qualifications met.
Hours: M – F, 6a-10a