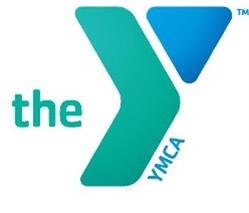 Health & Wellness Coordinator, Mitch Park at YMCA of Metropolitan Washington
Edmond, OK 73003
Under the oversight of the Director, the Health and Wellness Coordinator will participate in the operation and development of the Senior Wellness Program, Group Exercise Program and LIVESTRONG® and the YMCA at Rankin and Mitch Park. In addition, the Health and Wellness Coordinator will recruit a...EDUCATION AND EXPERIENCE:
Must be certified in PR/CPR, AED, O2, and First Aid.
Must be at least 18 years of age.
College degree or working towards degree in a health-related program preferred; must have high school education or equivalent.
12 months or 75 hours of practical experience of group exercise class experience as applicable.
Personal Training Certification preferred, required if conducting sessions
YMCA Foundations of Group Exercise or National Certification/YMCA Strength and Conditioning*
*Within 12 months of hire date - YMCA Foundations Group Exercise/Strength and Conditioning
DUTIES AND RESPONSIBILITIES:
Must stay current in CPRPR/AED/O2 and First Aid, renewed annually.
Must be physically fit in order to demonstrate all levels of aerobic exercises. 
Mentally alert to recognize potential hazards and accidents. 
Ability to lift a minimum of 50 lbs. 
Physically and mentally able to respond to emergencies and administer CPR effectively. 
Strong communication skills with the ability to handle complaining or demanding individuals without internalizing or personalizing such comments.
Ability to lead and motivate others.
Blood Borne Pathogen, Sexual Harassment Prevention and Child Abuse Prevention training within 30 days and renewed yearly.
Good communication skills
Participate in the branch budgeting process as applicable for the scope of your responsibilities by branch; may include variance and statistical reporting as well as forecasting activities.
Oversee Group Exercise Program including scheduling of all group exercise staff as required, maintaining clean and organized studios, to ensure program participation is successful.
Instruct group exercise classes as needed to support a fully diversified offering of fitness opportunities for members, maintaining a presence on the schedule. Specifically, senior group classes.
Recruit, hire and supervise group exercise staff to assure quality performance and member engagement.
Substitute teach classes as needed or requested by the Director.
Monitor certifications for Group Exercise Instructors.
Facilitate new senior member engagement initiatives including conducting Working on Wellness appointments, ensuring the proper introduction of equipment use.
Increase member participation in senior programming and member retention within this population.
Oversee and instruct LIVESTRONG at the YMCA® program, including promotion, marketing, and compliance.
Instruct personal training sessions as needed based on demand or difficulty.
Monitor and verify the accuracy of hours worked by part-time Health and Wellness staff in the payroll system if required.
Prepare accurate incident/accident reports when needed.
Contribute ideas for ways to expand fitness programs and offerings to members.
Work with volunteers/interns for the fitness department when available.
Assist with fitness seminars, clinics and special events when possible.
Ensure Health and Wellness staff appropriately enforce YMCA policies and practices.
Maintain a good rapport with fitness program participants to respond to their needs and to represent the YMCA.
Assist the Health and Wellness Director in the development of promotional material as well as act in his/her absence.
Participate in the Health and Wellness Service Team.
Attend staff meetings per Director.
Hold regularly scheduled staff meetings with all Health and Wellness staff, providing continuing education opportunities.
Follow all fitness guidelines of the YMCA of Greater Oklahoma City.
Orient new staff to association and branch procedures and policies.
Develop meaningful and sustainable relationships with members, donors and volunteers.