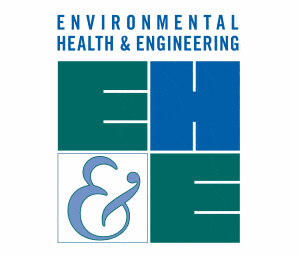 HEALTHCARE EH&S TECHNICAL SPECIALIST II at Environmental Health & Engineering Inc
Newton, MA 02459
Environmental Health & Engineering, Inc., headquartered in Newton, MA, provides businesses and institutions with a reliable resource for environmental consulting and engineering services. EH&E is a firm that is focused, service-driven, and constantly exceeding clients' expectations – we don't just tackle technical issues, we provide solutions to major business challenges. Do you have what it takes to join a consulting services company that has solutions, and the people who can help implement them, giving our clients a resource unrivaled in the field?
 
Healthcare EH&S

Technical Specialist

II
Experienced EH&S specialist needed to provides program consultation for Environmental Health & Engineering's growing consultation practice to two healthcare facilities in the Greater Boston area. Investigates air quality concerns, performs laboratory inspections, manages the preconstruction risk assessment process performs inspections, provides guidance on the safe storage and handling of hazardous materials, and manages the disposal of hazardous materials, along with many other hospital and laboratory safety responsibilities.
 
DUTIES:
Pre-construction Risk Assessments:

pre-construction risk assessments (PCRA); perform inspections of healthcare construction and renovation sites to assure Joint Commission and hospital safety standards.
Life Safety Code Compliance:

assist in NFPA Life Safety Codes (LSC) compliance activities. Conduct fire drills and support client's fire drill program.
Hazardous Materials Management:

inspect satellite accumulation areas for hazardous waste,

assist in

assessing

hazardous materials and biological material

use and safety

; investigate incidents; respond to chemical, biological,

concerns

.
Monitoring:

perform industrial hygiene monitoring and respirator fit testing as needed. Maintain records and issue reports.
Compliance:

involved in

Joint Commission,

OSHA, DEP, MWRA and EPA compliance activities

, inspections, and audits

.
Laboratory Inspections:

conduct periodic inspections of laboratories in accordance with federal, state, and local government regulations and agencies' policies; conduct air sampling for specific materials used in the healthcare environment.
Education / Training: Must have B.S. degree in industrial hygiene, safety, or the natural and/or physical sciences.
Experience / Background / Knowledge: Must have at least 2 – 4 years of experience in a healthcare environment. A background in construction and/or life safety would be helpful.
EH&E is an employee-owned enterprise, offering competitive compensation and a comprehensive benefits package including profit sharing, 401K, and tuition aid.
Environmental Health & Engineering is an Equal Opportunity Employer (EOE). Qualified applicants are considered for employment without regard to age, race, color, religion, sex, national origin, sexual orientation, disability or veteran status.
$50,000.00 - $60,000.00 /year
EH&E, an employee-owned enterprise, offers a competitive salary, excellent growth potential, and a generous benefits package including tuition assistance and 401(k).