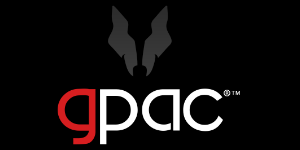 Heavy Equipment Mechanic at gpac
Clarksville, TN
Job Description
Heavy Equipment Mechanic
We have partnered up with a great opportunit with one of our best repeat clients! If you are a self-motivated individual who doesn't mind getting their hands dirty this may be the position for you.
We are working with a top notch Construction company with steady work, low turnover, great compensation and benefits packages! They treat their employees like family and have growth opportunities from within!
Qualifications
4+ years of experience as a Mechanic
Must have experience with heavy equipment such as dozers, excavators, cranes and cummins engine experience a plus
CDL or ability to acquire a CDL is required
Critical thinking, troubleshooting, and problem solving skills
Strong work ethic and ability to work independently
Job Description
Service and repair of all assigned vehicles, trailers, equipment, cranes
Troubleshoot and diagnose mechanical or operational problems
Work safely and follow all safety programs and policies
Travel to job sites as needed
Company offers competitive compensation and benefits packages, company provides truck and gas card and necessary tools to get the job done!
Take the next step in your career. APPLY NOW! Please contact Kassandra London directly at 605-799-4870 or email kassandra.london@gogpac.com for more information on this or any other positions you may be interested.
All qualified applicants will receive consideration without regard to race, age, color, sex (including pregnancy), religion, national origin, disability, sexual orientation, gender identity, marital status, military status, genetic information, or any other status protected by applicable laws or regulations.
GPAC (Growing People and Companies) is an award-winning search firm specializing in placing quality professionals within multiple industries across the United States for the past 29 years. We are extremely competitive, client-focused and realize that our value is in our ability to deliver the right solutions at the right time.