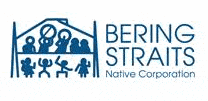 Heavy Equipment Operator from Bering Straits Native Corporation
Aberdeen, MD
Job Title
Heavy Equipment Operator
Education
High School or equivalent
Location
Aberdeen, MD BGS - Aberdeen, MD US (Primary)

Pay Class
Variable Part-Time
Job Description
SUMMARY
Bering Global Solutions, LLC. (BGS), a subsidiary of Bering Straits Native Corporation, is currently seeking qualified Heavy Equipment Operators for seasonal work in Aberdeen Proving Ground, MD. BGS holds a snow removal contract for APG.  Qualified individuals will be required to operate heavy equipment in support of snow removal.
ESSENTIAL DUTIES & RESPONSIBILITIES
The Essential Duties and Responsibilities are intended to present a descriptive list of the range of duties performed for this position, and are not intended to reflect all duties performed within the job.
Operate loaders, skid steers, backhoes, graders and street sweepers, clearing and loading snow

Perform light maintenance on above listed equipment (check fluids, grease, maintain in safe operation)

Practice workplace safety
QUALIFICATIONS - EXPERIENCE, EDUCATION AND CERTIFICATION
Required (Minimum) Qualifications
Ability to pass applicable pre-employment drug screen

Physically fit to perform the required duties

Good driving record

Ability to be available 24/7 with minimal notice to mobilize for snow response
Knowledge, Skills, Abilities, and Other Characteristics
Ability to operate equipment in a safe manner

Knowledge of workplace safety requirements and procedures
Preferred
3 years of snow removal experience and min of 3 years' experience operating heavy equipment




 
PHYSICAL REQUIREMENTS  
The physical demands described here are representative of those that must be met by an employee to successfully perform the essential functions of this job. Must maintain a constant state of mental alertness at all times including work at all hours of the day. Reasonable accommodations may be made to enable individuals with disabilities to perform the essential functions.
Essential and marginal functions may require maintaining physical condition necessary for bending, stooping, sitting, walking, climbing onto equipment, repeatedly lifting weight in excess of 50 lbs. or standing for prolonged periods of time; most of time is spent sitting in a comfortable position with some opportunity to move about.
WORK ENVIRONMENT
Work Environment characteristics described here are representative of those that must be borne by an employee to successfully perform the essential functions of this job. 
Job is performed outdoors with almost constant exposure to unusual elements, such as extreme temperatures, snow, ice, dust, fumes, and/or loud noises when outside of the equipment.
SUPERVISORY RESPONSIBILITIES  
No supervisory responsibilities.
ADDITIONAL QUALIFYING FACTORS   
As a condition of employment, may be required to pass a pre-employment drug screening, as well as have acceptable reference and background check results to obtain access to military base. Must have reliable transportation to/from work a necessity and must be able to obtain access to military installations.
Shareholder Preference.  BSNC gives hiring, promotion, training and retention preference to BSNC shareholders, BSNC shareholder descendants and BSNC shareholder spouses, in that order.
Bering Straits Native Corporation is an Equal Opportunity/ AA/ Male/ Female/ Disability/ Vets employer.
We participate in the E-Verify Employment Verification Program. We are a drug free workplace.