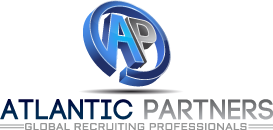 High Risk - Software Engineer III - RTH at Atlantic Partners
Symmes Township, OH
Job Description:
The Tableau Administrator will be responsible for installation, maintenance, implementation planning and technical support. This individual will be responsible for new implementation and all post-deployment support including problem management, service call resolution, proactive support, and troubleshooting as it relates to Tableau. As our hands-on Tableau Administrator, you will create and manage our Tableau Server Sites, and preform all administration tasks for the BI tool. This includes job scheduling, deployment of code into production environments, and developing tableau workbooks from multiple data sources. You will establish and manage connections with other environments for obtaining data.
This position combines a solid background in Tableau administration with strong customer relationship management skills including production monitoring, creative problem solving and proactive communications. The ideal candidate will enjoy working as a member of a team and effectively work with different technical teams to pull together a unified approach to implementing and managing Tableau.
Position Requirements:
Ability to architect a stable Tableau solution guaranteed for high operational availability /performance
Experience in setting up repositories, users and security management
Experience with Tableau server sizing, clustering
Experience with all features of Tableau – Data Sources, Extracts, Variety of Data Visualizations
Hands-on experience with Tableau tool and demonstrate expertise with complex data visualizations and Data Modeling
Using SQL code to develop procedures & views
Strong client facing communications skills. Ability to present product reviews, project plans and provide guidance on next steps with the customer.
Ability to develop support plans that recognize the customer's priorities, challenges, initiatives, and potential areas for improvement.
Ability to use independent judgment and technical expertise to identify, document, and report issues with design, reliability, and maintenance.
Ability to provide proactive technical support and clearly communicate procedural and status updates in complex and often critical customer environment
Required Qualifications:
Bachelor's degree in Computer Science or equivalent IT experience and/or training
5+ years of hands on experience as a Tableau Administrator performing Installation, upgrading, monitoring, debugging, tuning and capacity planning.
Practical knowledge in Tableau Server best practices: including administration, security, & clustering and the ability to communicate the pro & cons of each based on strategic implementation goals
3+ years of experience supporting a large Tableau Server installation (supporting over 100 users)
2+ years of Tableau development
Experience driving at least on major Tableau Server implementation for an organization larger than 100 users
Possesses strong product/technology/industry knowledge.
Ability to work in a high-pressure environment.
Knowledge of or Exposure to Agile development methodologies
Desired Qualifications:
Experience with other BI platforms such as IBI WebFocus
Experience working with big data/Hadoop environment
Tableau Desktop and Server Certified Professional preferred.