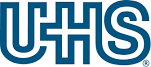 High School Math Teacher - (120959) at Universal Health Services
STREAMWOOD, IL
Location
STREAMWOOD, IL 60107 US (Primary)

Job Description
Universal Health Services, Inc. (UHS) is one of the nation's largest and most respected health care management companies, operating through its subsidiaries acute care hospitals, behavioral health facilities and ambulatory centers nationwide. Founded in 1978, UHS subsidiaries now have more than 65,000 employees. The UHS business strategy is to build or purchase health care properties in rapidly growing markets and create a strong franchise based on exceptional service and effective cost control. Our success comes from a responsive management style and a service philosophy based on integrity, competence and compassion
Streamwood Behavioral Healthcare System (SBHS) is a 178-bed acute care facility located in Streamwood,IL and has been providing mental health treatment to the Chicagoland community and the state of Illinois since 1991. We are dedicated to offering services to meet the ever-changing emotional and behavioral healthcare needs of children, adolescents, and their families.   SBHS has a full-time High School Math Teacher position available.  The candidate selected will be responsible for the following:  Under the direction of the Principal, the HS Language Arts Teacher provides students, groups/classroom with educational instruction, therapeutic educational opportunities and individualized education programs as determined by the student's IEP that will enable the students to reach their fullest educational potential, while rebuilding their self-esteem.  The teacher is responsible for the assessment, planning, and implementation of students' educational development.  The position may supervise the para-professional aides who will work alongside the teacher to maximize student learning.
::
Job Requirements
Experience Required:  A LBS-1 certification In ISBE Professional Educator License (PEL) is required.  An ideal candidate will also possess a Master's Degree in Education and Vocational Education certification/endorsement.  The High School Math Teacher must have a strong knowledge in the use of educational interventions for individual and groups', child development and classroom teaching as well as management theories.  The teacher would also be encouraged to pursue a school bus driving permit in order to drive the school van for curricular activities.  It is required to possess a valid Illinois driver's license with no suspensions or tickets for major traffic violations for at least three years.
UHS is not accepting unsolicited assistance from search firms for this employment opportunity. Please, no phone calls or emails. All resumes submitted by search firms to any employee at UHS via-email, the Internet or in any form and/or method without a valid written search agreement in place for this position will be deemed the sole property of UHS. No fee will be paid in the event the candidate is hired by UHS as a result of the referral or through other means.