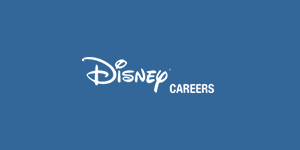 Horticulture Pest Management Internship - Summer 2020 at Walt Disney Company
Lake Buena Vista, FL
Job Summary:
Be a part of a transformative team and culture…It is all about show business at the Walt Disney World Resort. To help set the stage, Disney's Horticulture team, which includes a talented Cast of over 500 gardeners, arborists, irrigation specialists and pest management technicians maintains over 4,200 acres of landscaped gardens 365 days a year. These award winning gardens include millions of bedding plants, shrubs and trees, plus acres and acres of finely manicured turf throughout the Disney Parks and Resorts. Disney's Horticulture team is dedicated to creating and preserving the "magical" Guest experience through horticulture and with these actions, we are an exemplary steward of the environment, plus a source of beauty, refreshment, and inspiration for all who work and vacation here.


Responsibilities:
Disney's Horticulture Professional Intern Program is designed to provide qualified students with the opportunity to further their knowledge through practical hands on work experience. Students will be assigned to various regions of the landscape operation. In addition to the work experience, students will participate in program activities, which include weekly seminars, projects and plant/pest identification. Develop new skills as a Disney's Horticulture Intern: teamwork, cooperation and responsibility, along with increasing your horticulture knowledge. Interns gain real world experience through learning about installation of large landscape projects, plus development and implementation of horticulture educational programming.
Basic Qualifications:
What You Bring to the Role…
Basic horticulture pest management skills
Dependable, self-starter - able to work weekends and flexible shift times; including extremely early hours in a variety of climates including extreme heat and cold conditions
Outgoing, self-motivated, organized and flexible
Good written and verbal communication skills
Willingness to learn quickly and adjust to changing needs of assigned tasks and large projects
Comfortable lifting at least 25 pounds, bending and stretching for long periods of time
Computer proficiency in Microsoft Office including Outlook, PowerPoint, Excel, Word
Your own Brown steel toed shoes or boots (safety first!)
A Valid US Driver's License
Preferred Qualifications:
If you have these things, it's a plus:
Proven experience or education around working with landscape equipment
Strong interest in horticulture education or experience facilitating informal and formal programs with horticulture content
Experience setting up and breaking down temporary event displays and/or working "behind the scenes" with logistics.
Experience working on landscape installation projects
Public speaking classes or experience
Comfortable interacting with Guests including one-on-one and large groups
Familiar with Florida - Zone 9a and 9B plant materials
Required Education
Junior, Senior, or Graduate level student focusing studies within a related landscape or horticulture field; or a recent graduate (within 6 months of graduation at the time of application) with a degree in a landscape or horticulture related field.
Additional Information:
Internship Eligibility:

At the time of application, must be enrolled in an accredited college/university taking at least one class in the semester/quarter (spring/fall) prior to participation in the internship program OR must have graduated from a college/university within 6 months OR currently participating in a Disney College Program or Disney Professional Internship
Not have already completed two consecutive (spring/fall) College or Professional Internship Programs
Must possess unrestricted work authorization
Must provide full work availability
Must provide own transportation to/from work
Current Active Disney cast members must meet Professional Internship transfer guidelines (for Walt Disney World cast members this is no more than four points and one reprimand in the last six months; for Disneyland cast members this is six months of consecutive service and a performance record clear of any disciplinary issues (warnings, suspensions, etc.) for at least six months)
Program Length:The approximate dates of this internship are May/June 2020 - August/September 2020. Interns must be fully available for the duration of the internship.

Housing: Interns are responsible for securing their own housing.