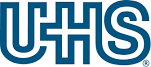 HOSPITAL RECEPTIONIST - Evening Shift - (88443) at Universal Health Services
PORTLAND, OR
Location
PORTLAND, OR 97225 US (Primary)

Career Area
Support & Entry Level
Job Description
Cedar Hills Hospital and Outpatient Services - located just 15 minutes from downtown Portland - is a 94-bed, free-standing psychiatric hospital  and outpatient center specializing in mental health and substance use disorder treatment. We provide a wide range of services and programs that offer evidence-based treatment proven to have positive outcomes for our patients. Our inpatient and outpatient services offer supportive and compassionate care through specialty programs that are tailored to meet the needs of our patients. Our mission is to provide safe, effective, and compassionate mental health and substance use treatment.
The Receptionist is responsible for greeting and assisting all visitors, answering the switchboard, documenting incoming deliveries, processing incoming and outgoing mail and providing clerical support as requested. In addition, the Receptionist prepares weekday deposits, prepares monthly statements for mailing, assists with various clerical duties and projects as assigned, and may assist with completing appropriate paperwork for new admissions during after-hour shifts if assigned as well as maintain the Receptionist schedule and serve as back up as needed.
Job Requirements
Education: High school graduate or equivalent preferred.
Experience: two (2) years experience on a multi-line telephone switchboard, preferably in a health care environment and any combination of education, training, or experience in a hospital environment.
Training: Successful completion of Crisis Management and Service Excellence training within 90 days of employment. May be required to work occasional overtime and flexible hours.