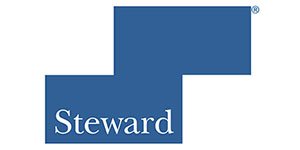 Experienced Hospitalist Nocturnist APP at SJMC Physician Services
Denver, CO
This collegial, no-drama team of 22 physicians and 3 APPs will welcome an experienced nocturnist Nurse Practitioner or Physician Assistant to their Swedish Medical Center site hospitalist team in south metro Denver, Colorado. Candidates already licensed in Colorado, available for August start date are strongly preferred. At least one year of experience (post APP degree) in the APP hospitalist role is required. New graduates will not be considered for this position.

Practice Environment:

HealthONE hospitalists care for adult patient populations in this level 1 Trauma Center with excellent subspecialty support. ICU is closed and has 24/7 Intensivist coverage. Nocturnist APP will work with a hospitalist, cross covering and assisting on admissions. Hospitalists are not responsible for Codes, but do participate in Rapid Response Team. Hospitalists do not do procedures. Shifts average 15-17 patients . Fifteen shifts per month for full-time benefits with a 7 on, 7 off schedule.

Compensation:

* Competitive base salary and bonus potential
* Robust Benefits including 401K + matching, employee discounted stock purchase
* CME time and expenses
* Opportunities that come with being part of Denver's largest healthcare system and HCA Healthcare, founded by physicians who believed that the best care begins by giving physicians what they need

Swedish Medical Center:

Swedish Medical Center is a 408-bed Level 1 Trauma center in south metro Denver, the neurosciences hub of HealthONE, HCA Healthcare's 6-hospital market in Denver, Colorado. With over 125 outreach sites, the hospital was the region's first Joint Commission Certified Comprehensive Stroke Center and continues to serve as the Rocky Mountain Region's referral center for neurotrauma.

Patients receive the highest quality care and the most advanced technologies and treatments in nearly every medical specialty. Swedish is an eight-time winner of the National Research Corporation Consumer Choice Award and a Reuters' Top 100 Hospital. In May 2020, Swedish earned an "A" grade in Leapfrog Hospital Safety ratings.

Living in the Denver Metro Area:

Recreation and an active lifestyle have made Denver a popular location choice for physicians. Metro Denver's young, active residents are among the nation's healthiest, fittest and best educated in the country and the city ranks in the top 5 of most "Best Places to Live in America" lists. Area residents are just 90 minutes from Colorado's world class skiing, hiking, mountain biking, camping and river rafting. Before and after work, Denver residents enjoy more miles of connected walking and biking trails, open-space parks and off-leash dog parks than any other US city.
When not outside enjoying the region's great outdoors, citizens take advantage of championship sports teams and cultural attractions. To learn more about living in Denver, visit www.metrodenver.org/living-here and www.denver.org/
Please reply with CV and cover message to in-house, hospital-system physician recruiter.